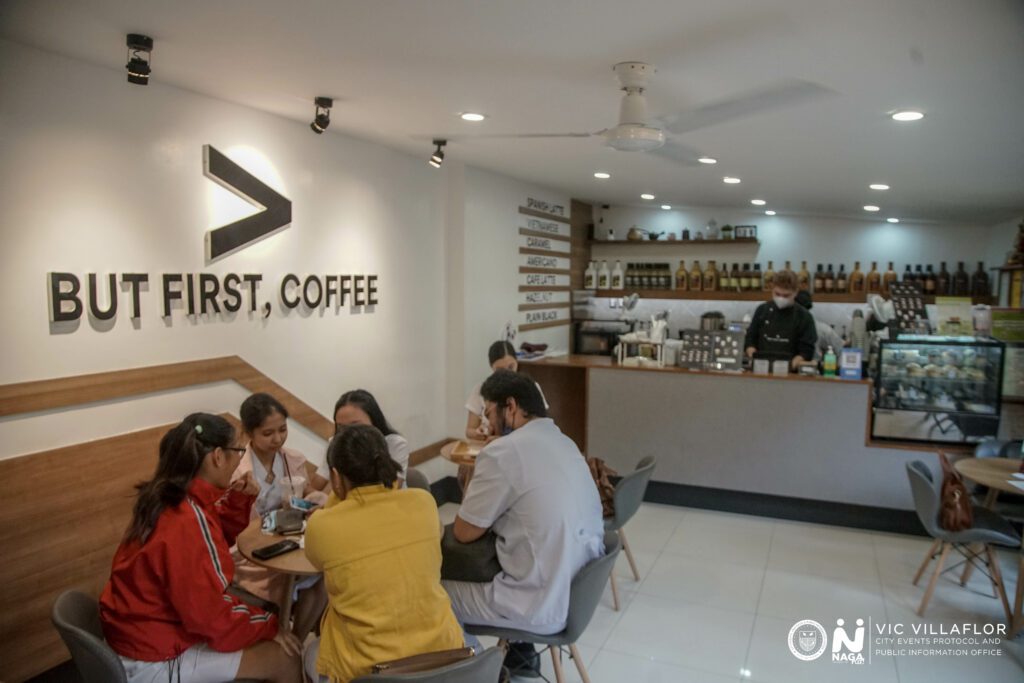 Late nights, strong coffee, and impending deadlines. Let me tell you, nothing reminds me more of my college days than my caffeinated stupors back in the day. You'd think as we get older, we would ease off on the late-night coffee run, but there is something about having a cup of hot java that pairs well at any time of day. Sure enough, But First, Coffee is here to satiate that need for caffeine!
Located near one of the most well-known universities in the city, the Ateneo de Naga University, But First, Coffee is a popular spot among college students. Who can blame them? Coffee is one of the staple drinks of any college student who would want a pick-me-up before, during, or after class. And with its affordable offerings, the value for money is almost too good to believe. But what did we expect from a coffee place that expresses the fact that "good coffee doesn't have to be expensive."
True enough, their coffee is indeed both affordable and certifiably delicious! With coffee made from locally sourced beans, But First, Coffee is on a mission to make sure that its coffee is accessible without compromise. Take your pick between drip and espresso-based drinks. Go on ahead and explore their menu. Trust me, as a plain black coffee guy, I don't care much for all these fancy variations to my favorite drink, but I enjoy a good Vietnamese-style coffee or even a Caramel Macchiato now and then. And their take on these coffee traditions is incredible.
Not a coffee drinker? I get it, some of us palpitate like there's no tomorrow. But if you crave a sweet and satisfying drink while you work, their milk-based drinks are no slouch. And if, for whatever reason, you love their drinks enough and you want to drink more of them. Among the usual 12 and 16-ounce cups that they serve their drinks in, maybe you'd be into drinking 500 ml or even a liter of this stuff! Mind you, we don't recommend you drink it all in one sitting. But if you want to enjoy But First, Coffee's drinks at home, now you can order one-liter concentrates!
We are at an age where cafés are more accessible than ever. Flexible hours, with delicious drinks that won't break the bank. There's something about it that is attractive to a lot of people. Sometimes people see coffee as this super fancy concoction that's exclusive to the fancy types. But really, that shouldn't be the case. Because after all, good coffee doesn't have to be expensive.
But First, Coffee is open from Monday to Thursday (10:00 a.m. – 10:00 p.m.), Friday and Saturday (10:00 a.m. – 12:00 a.m.), and Sunday (10:00 a.m. – 6:00 p.m.).
(Agnete Jonathan Noble, CEPPIO.)