Naga is widely recognized as a model for good governance.  Over the years, it has garnered over 140 awards and citations from various institutions.
Naga's governance model is founded on 3 elements: a progressive development perspective with "growth with equity" as a core philosophy; partnerships that enable the city to tap community resources for priority undertakings; and people participation which ensures long-term sustainability by generating broad-based stakeholdership and community ownership of local initiatives.
The active engagement of its citizens in the governance process, as well as partnerships with non-government organizations, people's organizations and the private sector, were powerful engines that propelled Naga's rise. An energized city hall rank and file, finding inspiration in its leadership, provided the backbone on which Naga City thrived.
The experiences, insights and lessons learned in these undertakings, many of them pioneering, have now become the focus of frequent study tours in Naga.
Overview
Governance
Economic Development
Public-Private Partnership in Growth Programs – Write up
Community-Based Training for Enterprise Development (CBTED) program – Write up
Area Development
Metro Naga Development Council (MNDC) – Write up
Urban Poor
Education
Health Services
Emergency Rescue Naga –
Socialized Medical Care Program (SOMECAP) – Write-up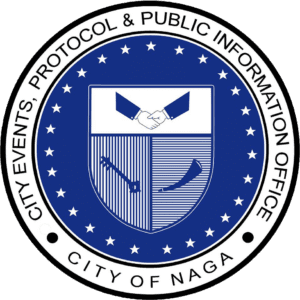 For assistance on how best to experience Naga City's brand of governance, please get in touch with
CITY EVENTS PROTOCOL AND PUBLIC INFORMATION OFFICE
G/F Roco Library Bldg., City Hall Compound, J. Miranda Ave., Naga City, Philippines
Tel. (54) 205-2980 local 2020
email: ceppio@naga.gov.ph