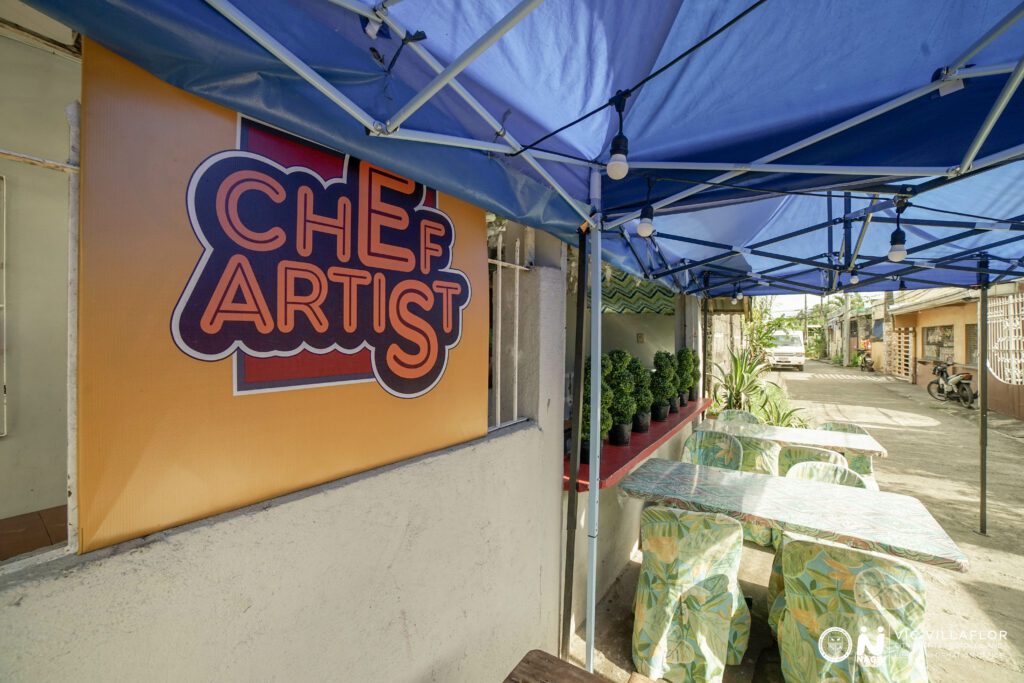 A lot of home kitchens have been popping up recently. The pandemic has given a lot of people free time. Time to figure things out, learn new skills, and find new passions. And with that in mind, Chef Artist is definitely born from that spark of being able to do something new.
Emmanuel Obias together with his wife, Sybel, started Chef Artist out of the pandemic. Just to make a living in those dire times, he looked into selling home-cooked ulam (viands) outside their home, until business grew and they thought of expanding this culinary adventure through the creation of Chef Artist as we know it today.
Now, out of a small nook in their home at Concepcion Grande, they sell their greatest hits: their Flower Deluxe, Grilled Humba, Logvachi, and everyone's favorite Fried Chicken and Carbonara, or the "Chickbonara," one of Chef Artist's first dishes. Served with either plain, or with Java rice of varying spice levels, you can pick out your favorites out of the bunch and munch on!
Chef Artist is open every Monday to Sunday, 10:00 AM to 9:00 PM.
(Words by Agnete Jonathan Noble, Photos by Vic Villaflor. CEPPIO.)