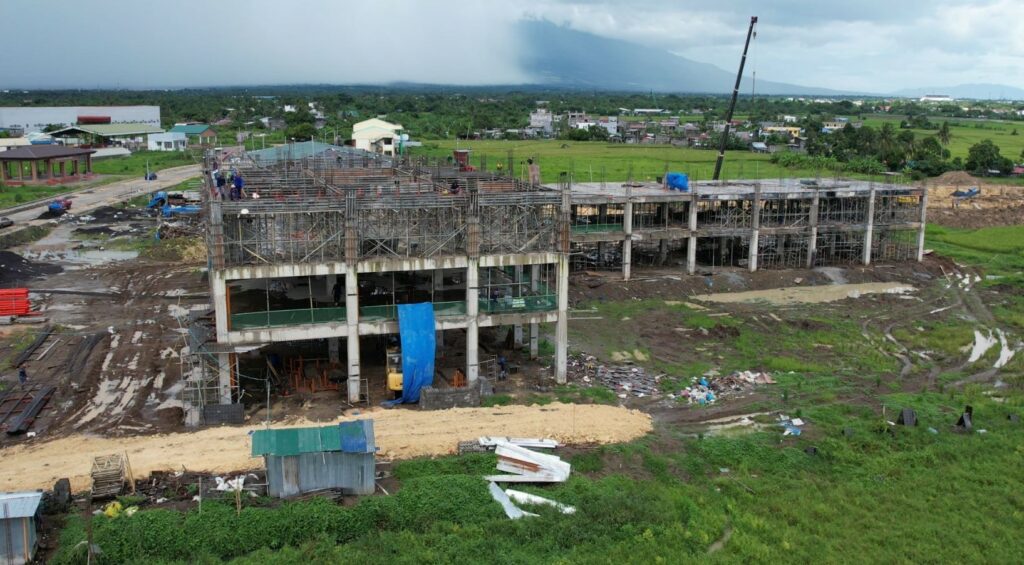 NAGA City Mayor Nelson Legacion has started to look for alternative means to beef up the city government's fiscal standing in an effort to cushion the impending negative effects of a reduced share from the National Tax Allocation (NTA) in the years ahead.
Legacion's fund-sourcing activity was compelled by the apparent decrease in the city's NTA share (formerly Internal Revenue Allotment or IRA) brought about by lower revenues collected by the national government for years 2020 and 2021 when Covid-19 pandemic was at its peak.
Naga' NTA shares for years 2023 and 2024 are based from the revenues collected in 2020 and 2021 when the entire country experienced a massive decrease in the operations of most industries, especially businesses that operate in collaboration with the tourism industry.      
NTA is the annual share that local government units get from the proceeds of the national internal revenues generated from taxes.
The city mayor said that his travel last week to Manila yielded favorable results for the city government that needs to earn more funds to be able to finance the completion of its various infrastructure projects aside from providing the Nagueños with better services and the establishment of more development projects.  "We cannot rely solely with the city government's limited resources," he said.    
He made mention of the meeting he had with General Manager Mel Robles of the Philippine Charity Sweepstakes Office who expressed willingness to extend funding assistance for the procurement of state-of-the-art medical and hospital equipment and apparatuses for the New Naga City Hospital 2, the construction of which is set to be completed in March or August 2023. 
Legacion also met with Undersecretary Cezar Chavez of the Department of Transportation who is in charge of all the railway projects in the country including subway projects. 
He said the undersecretary confirmed to him the news about the construction of the new railway station near the Almeda highway or at the site where the boulevard project of the city government in Barangay Mabolo is located.  He said an access road will be constructed near the boulevard project site going to the designated spot where the new PNR station will be constructed. 
"I requested Usec. Chavez to extend the access road project of the national government up to the site where our boulevard project is to be constructed," he said.  
The city mayor had a meeting also with Rep. Ace Barbers who is being groomed to be the House majority floor leader.
He told newsmen that his effort to network with national government officials is part of his plan to source and generate funds for the city.  He said that early next month he is up for another meeting with separate group of government officials whose offices are extending funding assistance to the city.
(Jason B. Neola, CEPPIO.)