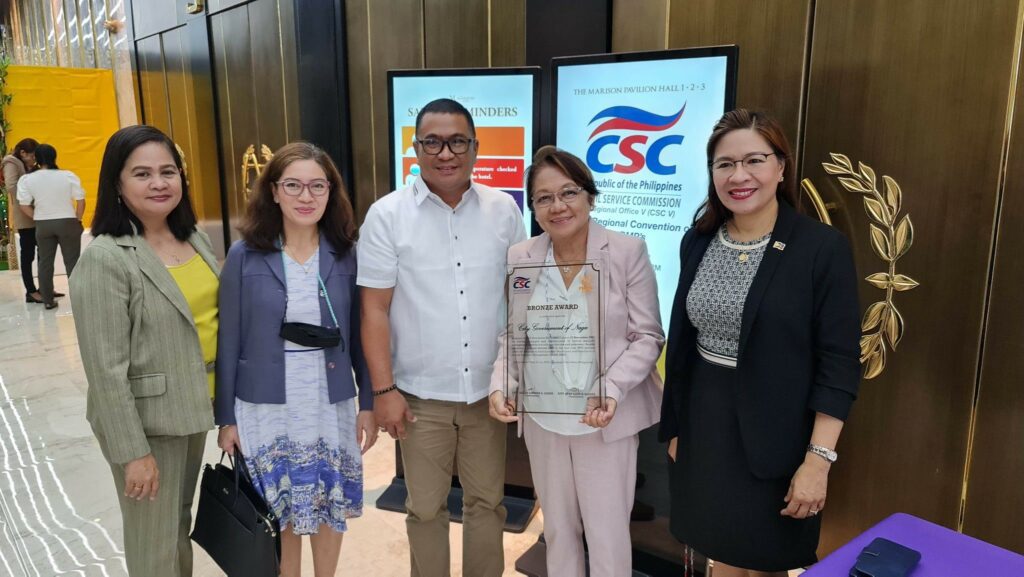 The City Government of Naga was conferred the PRIME-HRM Bronze Award by the regional office of the Civil Service Commission on July 21, this year, after passing the national agency's validation process showing that it has met the indicators set for the implementation of the program's Level 2.
PRIME-HRM stands for Program to Institutionalize Meritocracy and Excellence in Human Resource Management, which aims to strategically align the operations of the government agencies in the performance of their mandates.
Nol Jesalva, head of the Human Resource Management Office of LGU Naga, said the program empowers the agencies in the conduct of human resource management functions aside from setting a venue for the exchange and development of expertise in the field of human resource among government offices.
"The bottom line is to elevate human resource management in the public sector to excellence towards the adoption of good governance practices and judicious public service delivery," he said.
Jesalva also thanked Mayor Nelson Legacion for being very supportive to the city's effort to pursue the advocacy of the PRIME-HRM.
The CSC said that the LGU Naga has met the four core requirements of human resource management systems, namely, the Recruitment, Selection, and Placement or the RSP, the learning and Development (L&D), and the Rewards and Recognition (R&R).
In previous year, Naga City was conferred with award for triumphantly hurdling the indicators set for the program's Level 1.  "Set on a scale of 4 maturity levels, Maturity Level 2 indicates that the city government's human resource management is process-defined, which means the city has an established set of defined and documented standard operating procedures, goal-oriented decision-making, and an automated system.
"As a matter of fact, we are now on the process of finishing our policies and procedures on Human Resource Information System as part of our preparation to reach the Level 3 of the program," Jesalva said.          
(Jason B. Neola, CEPPIO.)