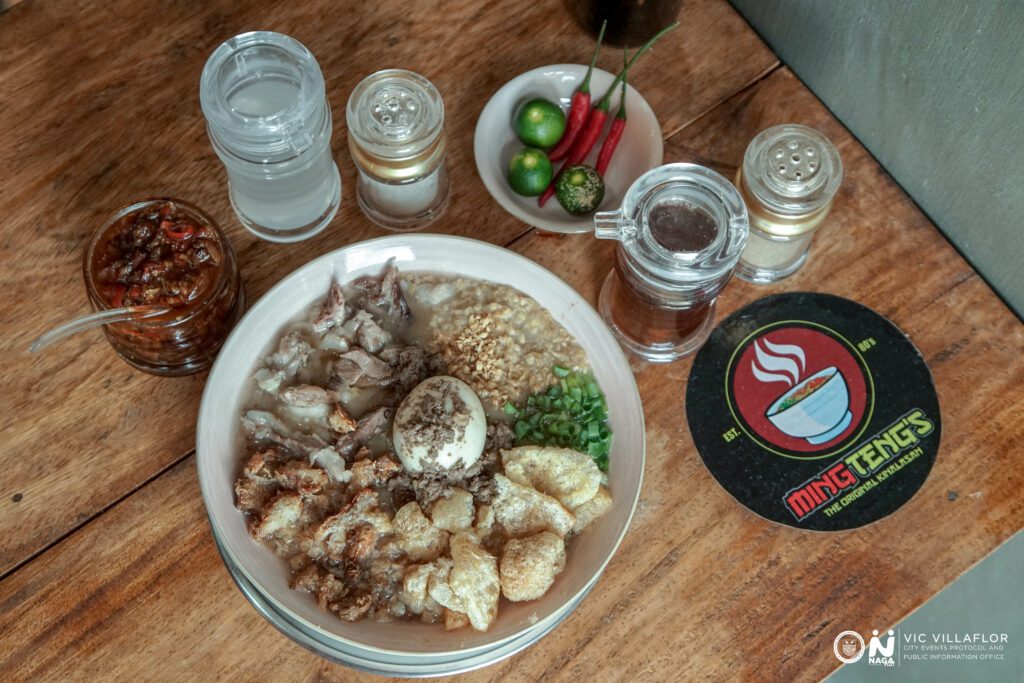 Thrown into the culinary spotlight after being tagged one of the world's worst food, this humble dish continues to surprise those who come across it for the first time and remains the favorite comfort food for Bicolanos. 
Essentially a noodle dish, Kinalas is prepared with seasoned meat from cow or pork head boiled until tender. The broth is made from boiled pig bones and shoulder meat with scallions added into the bowl.
Explore the different ways it is served and enjoyed in this selection of kinalas joints from all over the city. The selection includes popular outlets as well as other contenders for Kinalas supremacy in the city.
Featured Dining Places in Naga City
From fast food to fine dining, our picks for your taste buds
They say tasting local food is the best way to really get to know what a place is like.  Here are some of the dishes and delicacies that are distinctly Naga and Bicolano. Try some when visiting Naga.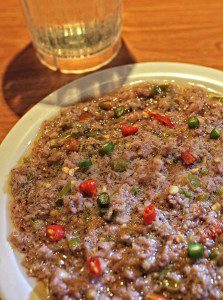 Bicol Express. Known as a distinct Bicolano dish nationwide and even abroad where Bicolano communities abound, this is a mixture of pork flab and shrimp paste ("bagoong alamang" ) sautéed in tomatoes and onions and lots of green chili strips simmered in coconut cream.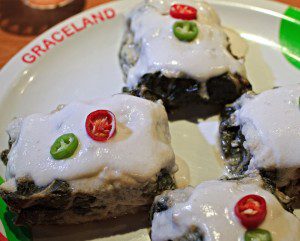 Pinangat. A delicious native dish prepared in bundles of taro or gabi leaves, filled with shredded bits of pork and shrimp, lots of chilies, ginger, garlic and onion and grated young coconut, then cooked steadily in coconut cream.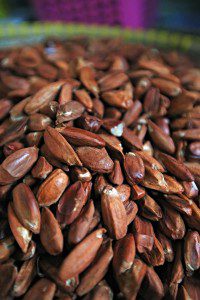 Pili. This indigenous nut grows primarily in the Bicol Region.  It is an extremely hardy tree and its fruit (often called a nut but is technically a drupe) is about 5-6 centimeters long and has thin black skin when ripe.  Under the skin is a fibrous greenish pulp which when boiled becomes edible dipped in fish sauce.  The very hard pointed shell houses the oily and yummy nut.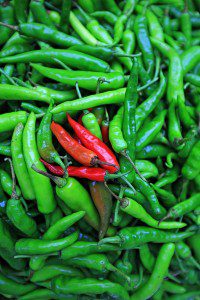 Sili. Also known a bird's eye chili, its leaves and fruits are used as hot appetizers or condiments in every Bicolano's plate.  Most main dishes in the region are based in gata (cream of grated coconut) and sili (pepper) particularly the way vegetables are cooked.  May it be banana blossom, jackfruit, or any edible plant, Bicolanos dish them out into delicious exotic dishes topped with peppery hot chilies.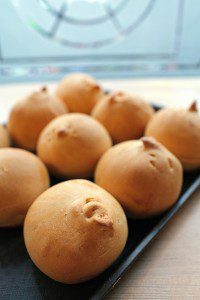 Toasted Siopao. Considered as a Bicolano baker's innovation, the traditionally meat-egg stuffed white dough is oven-toasted so that you can bring it home, or take a longer travel with it without the bread turning messy. It's being toasted gives the round dough a longer shelf life but is tastier when served hot. This is available in most the city's Chinese eateries and downtown bakeshops.