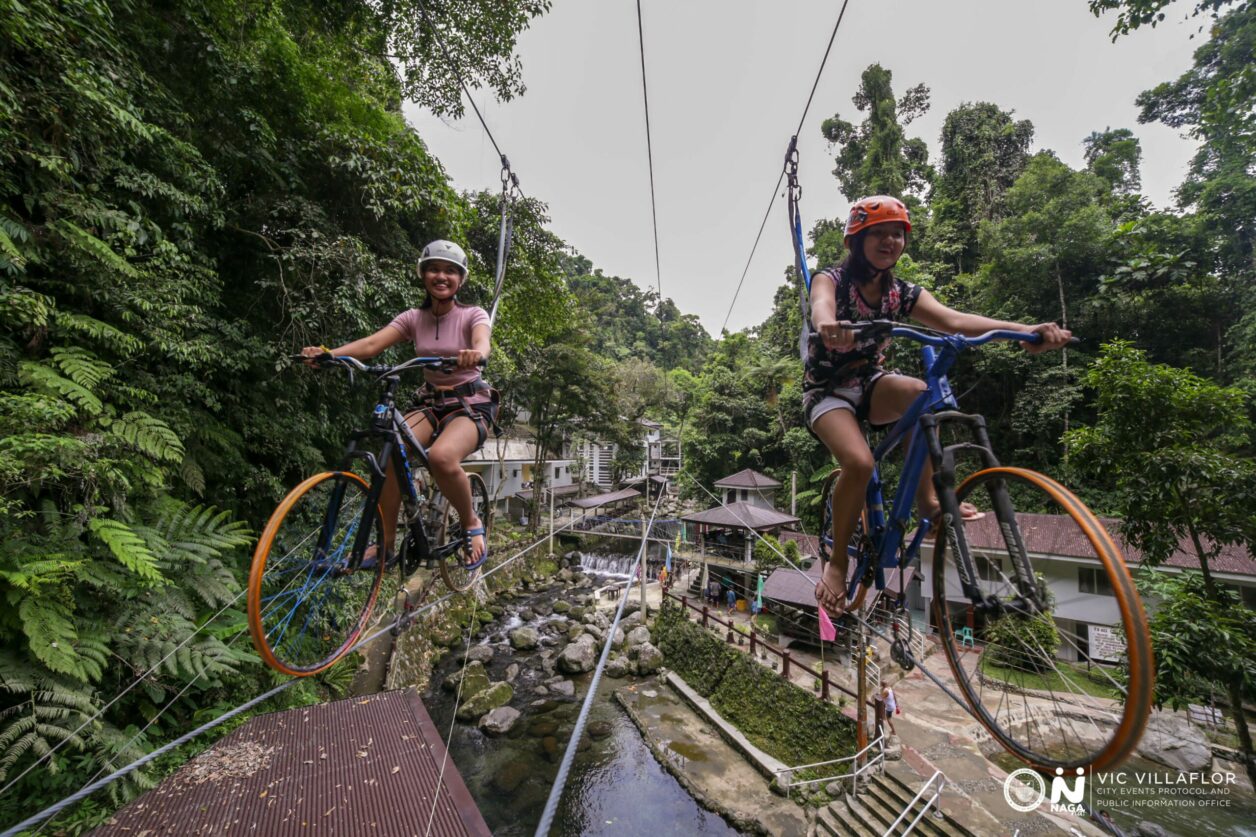 Don't you just hate it when you're enjoying a perfect day, the sun is shining just right with a gentle breeze blowing your way? It's beautiful, we know. But it would seem that the past few days have been nothing but just unpredictable weather patterns. What if we can find you a place that can either warm you up or cool you down, with a little extra along the way? Sounds like you need a visit to the Panicuason Hot Spring Resort!
The Panicuason Hot Spring Resort is a nature-focused fair of hot springs, pools, and adventure activities to entice visitors with either relaxing waters, cooling pools or thrilling experiences.
Personally, we'd start off and take a dip in the cool flowing pools that came from up the mountain, enjoy the selection of adventure activities like taking a swing at the zipline (regular or the bike ziplines,) and cap the day off at the hot spring pools and relax those weary muscles. A perfect day chilling by the foot of Mt. Isarog? Sounds like your next trip is just a jeep away!
Here are the rates for Panicuason Hot Spring Resort (Rates are subject to change):
Entrance Fee
Cottages
Single Room
Family Room
Entrance Fee
Day Rate: PHP 300.00/adult
Night Rate: PHP 250.00/adult
Note: Children 10 years old and below will pay a fixed rate of PHP 150.00. PWD and Senior Citizen (20%) discounts are honored
Cottages
Single Room
Family Room
Panicuason Hot Spring Resort is open from Monday to Sunday. Check-in starts at 3:00 PM, and check-out starts at 12:00 NN.
(Agnete Jonathan Noble, CEPPIO. Photos by Vic Villaflor.)