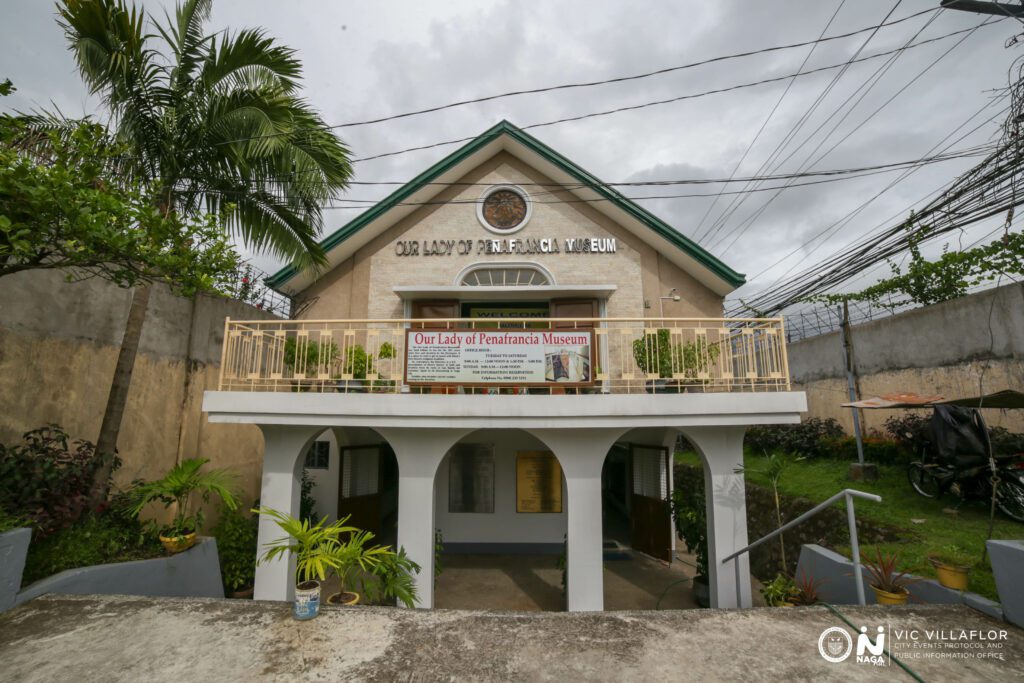 If you are a tourist in the city, you are spoiled for choice on places to go. Especially if you are a neophyte in the pilgrimage to our Blessed Ina, it can be a daunting task to think about where to start. Where can you learn more about the Patroness of the region? Where else, but at the Our Lady of Peñafrancia Museum!
The Our Lady of Peñafrancia Museum houses various regalia, dioramas, and souvenirs of all things related to Ina. It even houses the pagoda that is used during the Fluvial processions. It really is the place to go to when you need to learn about the history and intricacies of how Ina came to Bicol; From Simon Vella, to the spread of the devotion of Ina in Bicol, up to the present day. You can even look through the many mantos or capes that has been used with the image of Ina through the years. It really brings you to a whole new time period in a way whenever you get to read about the stories behind the different mantos.
All this, for an entrance fee of only PHP 15.00! Honestly, that's an incredible way to spend a few hours at that price. The chance to just be able to learn more about Our Lady of Peñafrancia is truly a priceless experience if we're being real here.
So don't miss this opportunity. If you can, aside from visiting the churches and the Image of Ina itself, make it a point to visit the Our Lady of Peñafrancia Museum as well. It'll be worth your time and if you feel so inclined, you might even snag a souvenir along the way!
The Our Lady of Peñafrancia Museum is open from Monday to Saturday, 9:00 AM to 5:00 PM.
(Words by Agnete Jonathan Noble, Photos by Vic Villaflor. CEPPIO.)