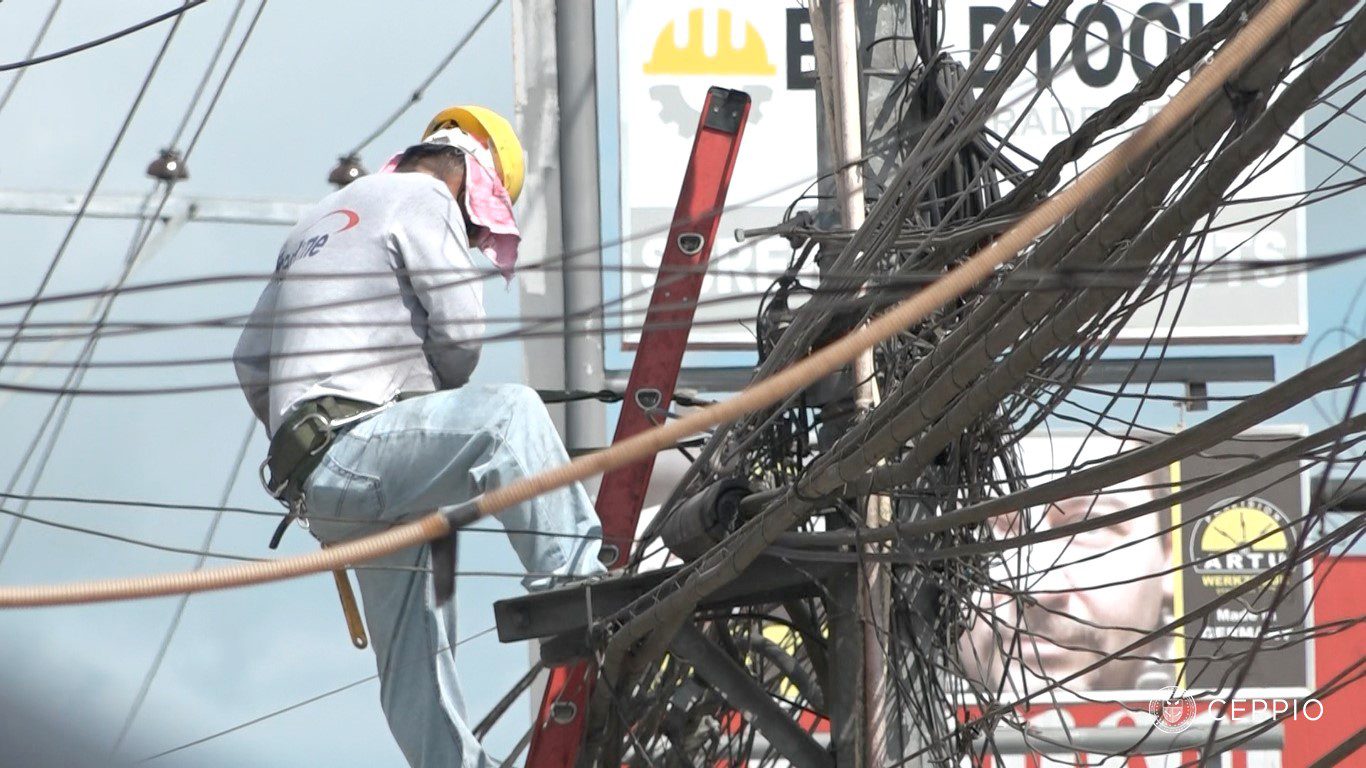 In 6 months' time, the City Government of Naga will be presenting its unified and comprehensive underground conduit plan that will initially work on the establishment of underground cabling in the city.
Authored by City Councilor Joselito S.A. del Rosario, chairman of the committee on public utilities in Sangguniang Panlungsod, city ordinance 2022-064 plotted the legislative framework on the establishment of underground cabling as part of the LGU's approaches to strengthen further its disaster resiliency.
The measure identified the following locations as priority areas for the underground cabling:
Balatas New Development Area
Diversion Area Development Center
Almeda Highway Centrum
It said that the city mayor may determine other priority areas, which may include new subdivision sites and city housing projects. 
"Given that Bicol Region and Naga City is frequently visited by different calamities there is a need to ensure that power and telecommunication companies are adoptive and responsive to the challenges brought about by disasters," he said.
In endorsing for the enactment of the measure, the councilor also stressed the need for power, telecommunication, and cable industries to adopt to the challenges of modernization and technological development. 
"There must be efforts to facilitate seamless integration of fiber optic cable and wireless technologies as both are critical components of the country's broadband network, he said.
The ordinance also created an inter-agency task force that will spearhead the coordination of actions leading to the achievement of the planned underground cabling.  The task force, which will be headed by the City Engineer, is mandated to perform the hereunder functions:
To conduct strategic planning and recommends plans of action pertaining to underground cabling;
To develop a unified and comprehensive Underground Conduit Plan;
To provide guidelines subject to the approval of the city mayor, for one-stop-shop to process applications for permits to excavate, use the sidewalk, and manage traffic during digs;
Establish coordinative and working relationship among members of the Task Force;
To recommend to the city mayor other priority areas for underground cabling as well as the timetable for its implementation;
To recommend actions and strategies that will promote and realize the objective of the ordinance;
To recommend to the city mayor, for his approval/concurrence, other member/s, whether individual or representing an office or institution, to assist in the performance of its functions, and;
The City Events, Protocol, and Public Information Office shall provide the secretariat and support to the Inter-Agency Task Force.
In its final provision, the ordinance said that within six months after its effectivity, the task force with the participation of the cable and telecommunication companies, shall formulate implementing rules and regulations (IRR) which shall be a part of the ordinance.
It also said that the drafting of the underground conduit plan (UCP) shall be the topmost priority of the task force.  UCP shall serve as basis of the drafting of the IRR.