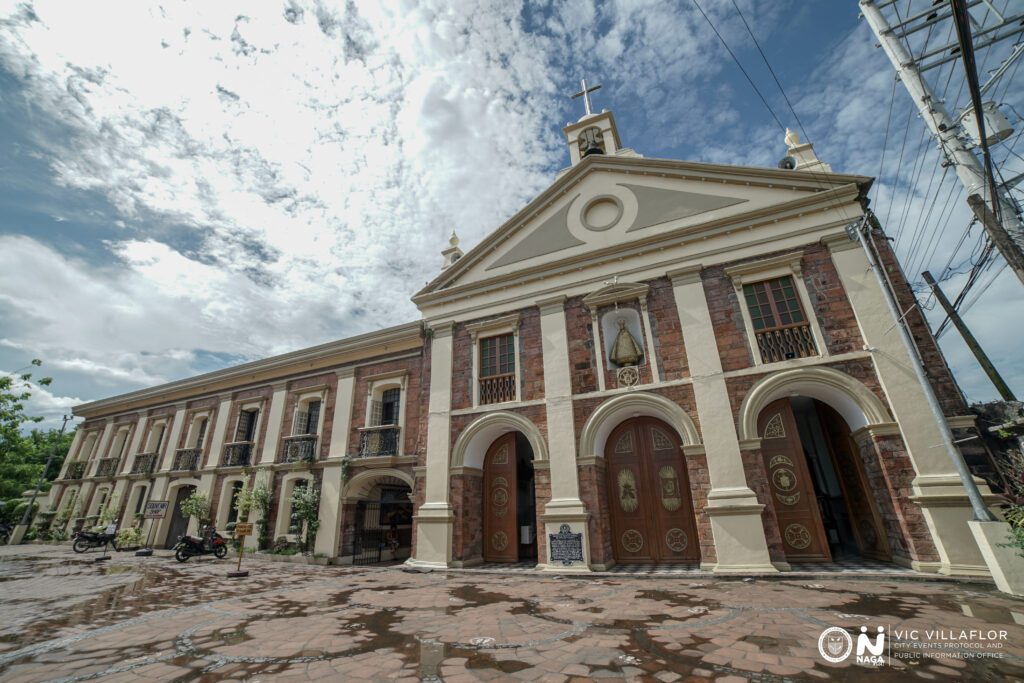 The Peñafrancia festivities are right around the corner. The hustle and bustle of the city is kind of nostalgic in a way. The energy and excitement is palpable. You have to understand, it has been a while since we got to celebrate Ina in all her glory ever since the pandemic started. Though the celebrations have waned, the Pilgrims of Ina haven't, and they still frequent notable and significant sites during the Peñafrancia season. One of these sites is where it all starts for the Peñafrancia festival: the Peñafrancia Shrine, the original home of Ina.
The Our Lady of Peñafrancia Shrine, or just Peñafrancia Shrine to the locals, is one historic site for the devotees of Ina. The church was constructed in 1711, as a gift by Rev. Miguel Robles de Covarrubias, the man that brought the devotion of Ina to the Bicol Region. Through this historic connection and significance, it is no wonder that the shrine is considered to be the original home of Ina.
The shrine also marks the starting point of the Traslacion, or the transfer of the Image of Ina from the Peñafrancia Shrine to the Naga Metropolitan Cathedral. The event is truly monumental and you really have to be there to experience it. It is definitely one of the main highlights of the festivities, as you would see the sea of people coming together to escort the image of Ina and the Divino Rostro along the streets of Naga. An Incredible sight to behold.
So, as part of your tour in the city, be sure to visit this historic location. Relive the memories of the past Peñafrancia celebrations and prepare. For surely, the streets will come alive again with the chants, "Viva La Virgen!" For it will all start here, at the Peñafrancia Shrine.
(Words by Agnete Jonathan Noble, Photos by Vic Villaflor. CEPPIO)