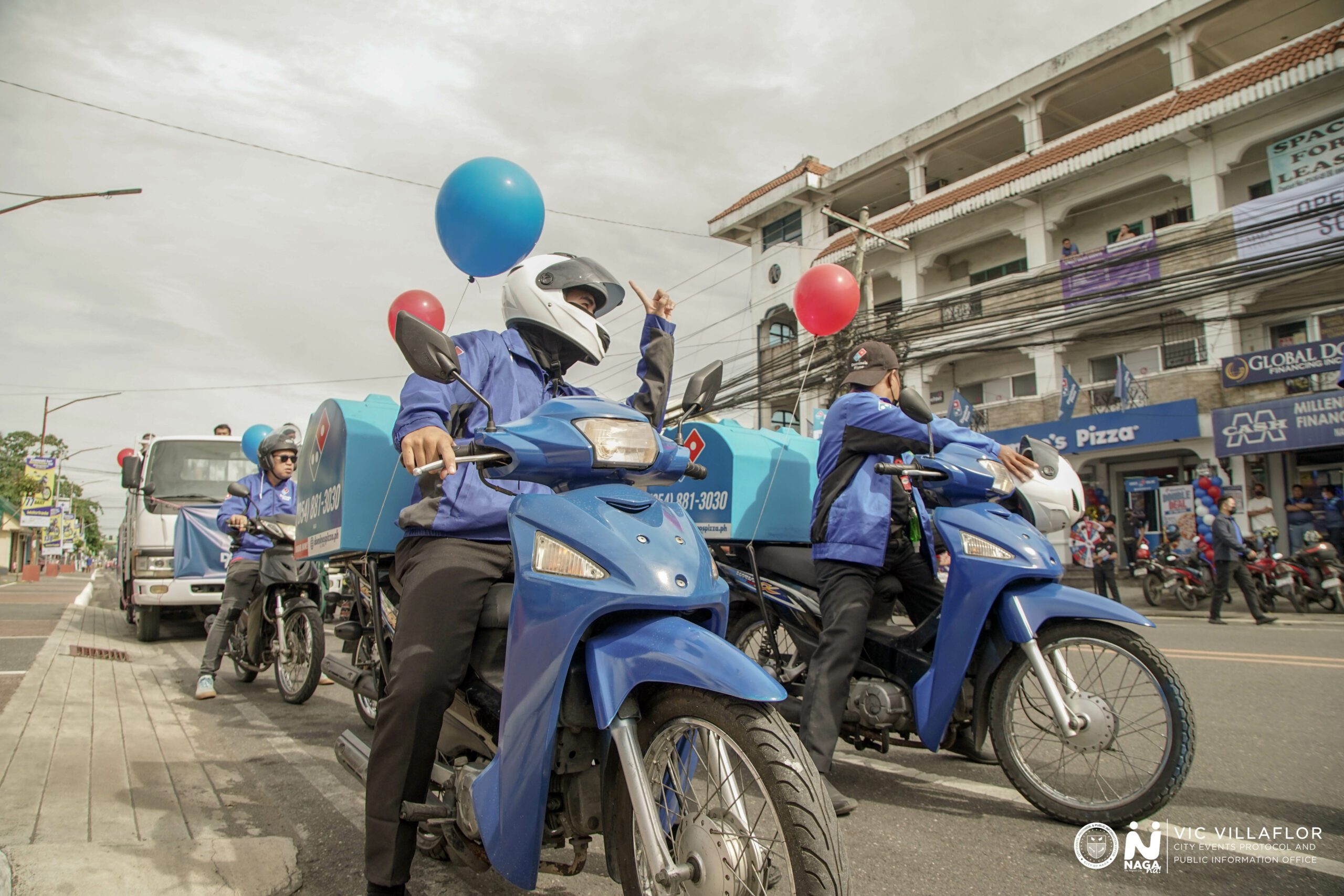 As a young lad wandering the streets of Taft, I'd always see restaurants dotted along the avenue that I wouldn't normally see back in Naga. I would envy my friends who lived there as they would have access to a whole plethora of food places and bars and lounges. But now, things are certainly changing. Gone are the days where you had to make the trip to Pasay just to get a taste of a J.Co, a Zarks, or even Starbucks for example. Big companies are looking toward the Bicol Region, especially Naga, as prime real estate for new business ventures and experiences (just like Filinvest and their Futura Monte project). But one of these new arrivals is one that I never expected: Domino's Pizza!
Domino's just opened this August 4, 2022 and they opened with a bang! Setting up a motorcade event attended by the Domino's employees, branch managers, local officials, media, and influencers of the city. After the motorcade, they proceeded to head into the newly built Domino's Pizza branch and baked a ceremonia "#83" pizza, marking the franchise's 83rd location in the country.
We can't wait to see what's in store for Domino's Pizza as they serve their pizzas to Nagueños all over the city, and in the whole Bicol region! If you ask me, the Spinach and Feta and Five Cheese pizzas are a must try! See you there!
Domino's Pizza is open daily, 10:00 AM to 9:00 PM
(Words by Agnete Jonathan Noble, Photos by Vic Villaflor. CEPPIO.)