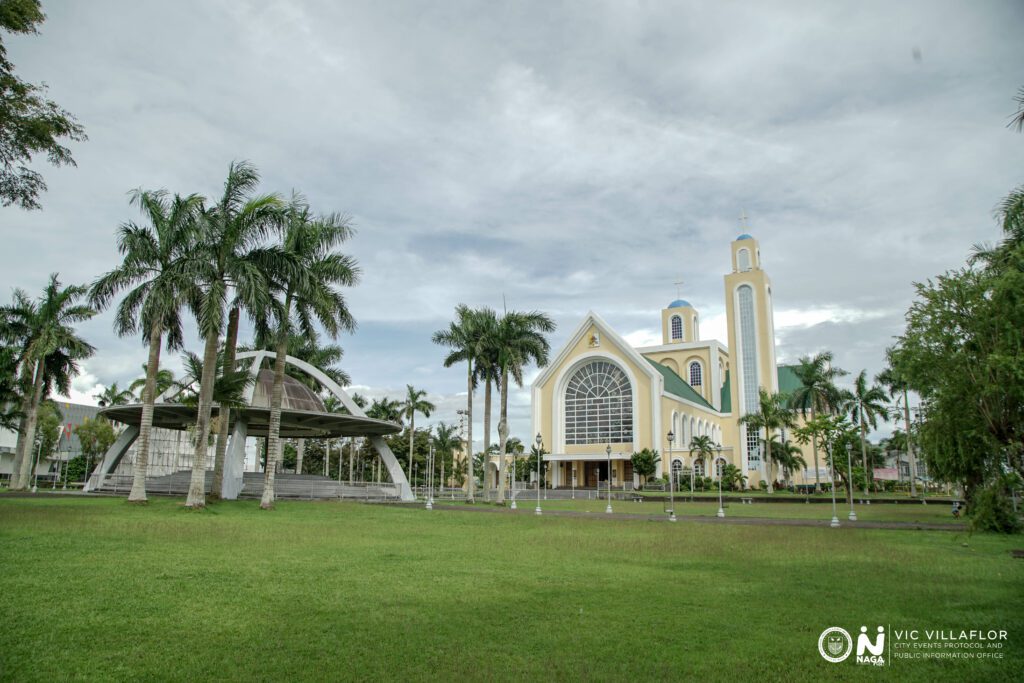 It is no secret that Naga City's roots in Catholicism run deep in every part of the metropolis. Whatever your orientation may be, you are aware of what makes the city tick, and what it stands for when it comes to one of the biggest Marian celebrations held in the city: the Peñafrancia Festival. And with the festivities starting to kick off once again, it's always a good time to get reacquainted with one of the many Churches in the city. In particular, among locals, the Minor Basilica of Our Lady of Peñafrancia, or just the Basilica Minore.
This Basilica is unique for many reasons. For one, it is the only Basilica in the entirety of the Archdiocese of Caceres and of the Bicol Region. It also enshrines the image of the Virgin Mary that was sculpted in 1710 and commissioned by Miguel de Cobarrubias himself. Gaze up above the rafters and stained glass windows. Each stained glass fixture tell a story. Lots of history in one location alone!
Your trip to the city isn't complete if you don't get to visit at least one of the churches here in Naga. If you're strapped for time, make it a point to visit the Basilica Minore and visit Ina. Get acquainted with that feeling when you visit Ina, because that's key to enjoying the Peñafrancia festivities.
(Agnete Jonathan Noble, CEPPIO Naga. Photos by Vic Villaflor.)