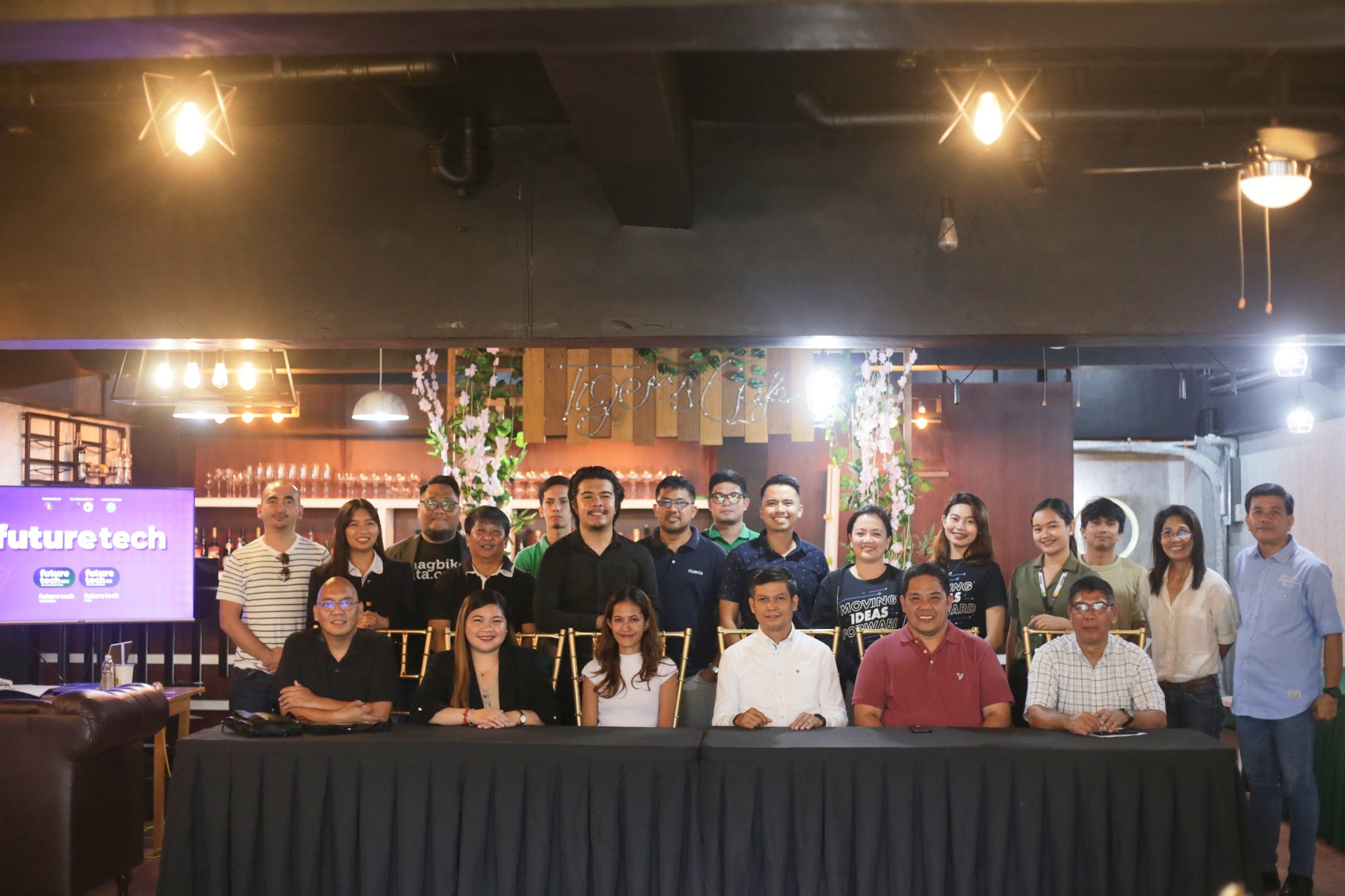 The Harong Katuod (HaKa) Naga, the local startup community group established through the efforts of LGU Naga, is spearheading a technology event entitled FutureTech on October 19 to 21, 2023 to showcase ICT products and services to the local community. The City Government of Naga is actively collaborating on this initiative, playing a vital role in fostering innovation and igniting the future of education. This event also serves as a component of the city's Startup Development Program.
Last September 21, 2023, the FutureTech KickOff and Media Presentation took place at Tigers' Cafe to unveil the future at FutureTech. As one of the official partners, the City Government of Naga as represented by Mr. Reuel Oliver, the Executive Director of the Investment and Tourism Promotions Office, delivered a message of support. During the kickoff, HaKa Naga presented a glimpse of the program and shared various information for the upcoming event.
The invited speakers will visit different partner schools on the first day to engage with students through captivating discussions aimed at igniting their enthusiasm for technology. The event will also cater to local MSMEs, local government folks, and cooperative members on the second day to participate in informative presentations, foster new connections, and partake in a rewarding learning experience centered on technological advancements.
The event will showcase accomplished speakers who are leaders in different technology fields, covering areas such as Insurance Tech, GovTech, Security Tech, Hospitality Tech, Business Tech, RegTech, Internet-of-Things (IoT), and Blockchain Tech.
Objectives:
To showcase a wide array of technological advancements ready for application across various sectors;

To provide a platform for industry leaders, innovators, and technology enthusiasts to gather and explore the latest advancements in several key technological domains, and;

To serve as a catalyst for knowledge exchange, networking, and business opportunities among participants.
To know more about the FutureTech:
https://futuretech.carrd.co/