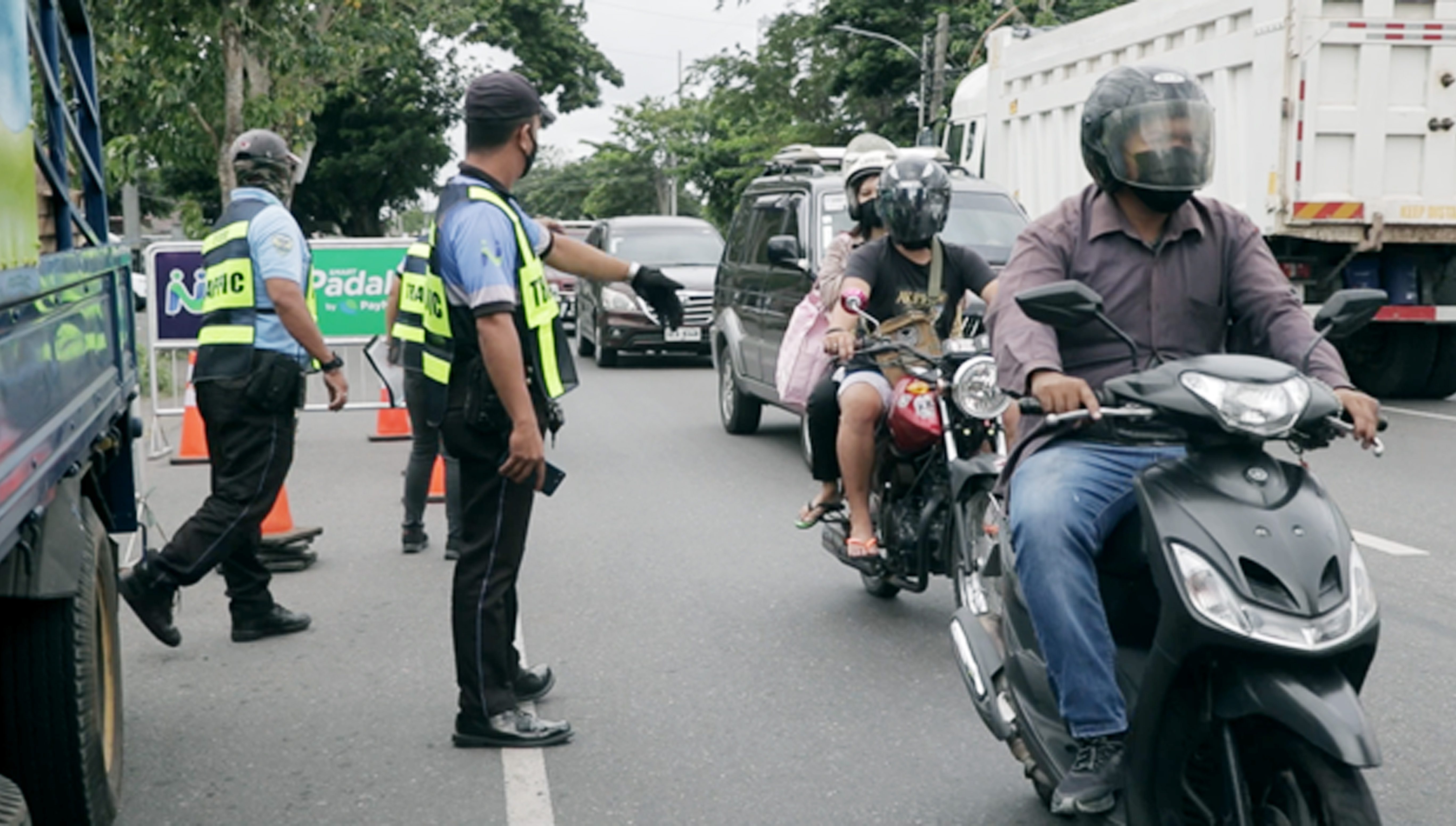 The Naga City Health Emergency Response Task Force (HERTF) has called on the Nagueños to seriously abide by the health and safety protocols like the ones being implemented in the provinces of Cebu and Iloilo where Delta variant of coronavirus disease 2019 (Covid-19) was detected.
The approach aims to alert the public and encourage them to be more vigilant against the possible onslaught of the new covid-19 variant "although not even a single case of Delta variant is detected yet by health authorities in the city."
"In that way [by presuming that Delta variant has already hit the city and the necessary preventive measures should be adopted], we can expect a good compliance of health standards from our constituents to safeguard themselves from Covid-19 infection," Mayor Nelson Legacion said in a press briefing last Tuesday, August 3.
Dr. Vito Borja, city health officer and HERTF chairperson, said Delta variant is highly contagious and can be transmitted via airborne in 15 seconds. "The public should also avoid gathering in crowded or cramped areas, as infections can still be spread in poorly ventilated areas," he said.
As he encouraged the public to double the face masks they are wearing and advised parents not to allow their children, especially those who are 18 years old and below, to go out of their houses, Borja also stressed the importance for everyone of getting a vax jab. He said unvaccinated individuals possess higher risk of infection than those who got jabbed.
Public Safety Office chief Renne Gumba said transport vehicles coming in the city from Manila are strictly being checked for compliance of health and safety protocols at the border control in Barangay Mabolo and Barangay Del Rosario by the personnel of the Naga City Police Office and PSO Task Force on Security and Enforcement.
Gumba, who is also the HERTF vice chair, said the public may experience inconveniences by their operation but it can expect a good job in ensuring the security and protection of the community.
Tagged as the "fastest and fittest" among the strains of Covid-19 by the World Health Organization (WHO), the Delta variant is feared for being more infectious than the other strains of covid-19 such as the Alpha (Great Britain), Beta (South Africa), and Gamma (Brazil).
The WHO said that "Delta, which was first identified in India, has the potential to be more lethal because it's more efficient in the way it transmits between humans and it will eventually find those vulnerable individuals who will become severely ill, have to be hospitalized and potentially die."
The city mayor along with Borja, Gumba and Allen Reondanga, head of the City Events, Protocol, and Public Information Office (CEPPIO) appeared in a press conference to brief newsmen on LGU's policy recommendations vis-à-vis the possible onslaught of Delta variant in the city.
Legacion said that no less than 10 inspection and compliance teams are now being organized to speed up the review and evaluation on the issuance of safety seal certifications that are to be awarded to establishments that religiously follow the minimum health standards and came up with approaches that aim to protect their customers and clients from viral infection.
Also under the new policy, the mayor said, starting August 16, this year, senior citizens will only be allowed to go out of their houses to access for essential goods and services on condition that they are fully vaccinated.
In general, people are considered fully vaccinated: 2 weeks after their second dose in a 2-dose series, such as the SinoVac, Pfizer or Moderna vaccines, or 2 weeks after a single-dose vaccine, such as Johnson & Johnson's Janssen vaccine.
The LGU's campaign to conduct house-to-house inoculation for bedridden senior citizens has resulted in the vaccination of 106 individuals. The team that conducts the vax initiative is spearheaded by Borja who said that they are going to vaccinate 20 more this week before the task finally ends.
Legacion said the HERTF is now doing some assessment on the number of vaccinated individuals under the A2 (senior citizens) and A3 (persons with comorbidity) categories.
He said once they found out that the LGU has already vaccinated not less than 85% of its A2 and A3, then it can now proceed to inoculate those in the A4 category who is compose of workers and frontliners in private and public establishments especially those involved in selling and offering essential products and services.
Borja stressed the urgency and importance of inoculating those in the A4 category due to their constant exposures to different people especially when they are in enclosed premises or air-conditioned rooms where the risk of infection is high.
The LGU is also extending its 8 a.m. to 3 p.m. vaccination hours at the Naga City Mega Vaccination Center in Jesse M. Robredo Coliseum (JMRC) to 8 o'clock in the evening or 5 hours longer with another set of doctors, nurses, vaccinators and support personnel on duty.
Children below 18 years old will not be allowed outside of residence except for accessing medical and emergency services. Plaza Rizal, Plaza Quince Martires and Plaza Quezon shall continue to be off limits to the general public until August 31, this year, unless there's a need for extension.
The mayor also recommended the establishment of one more vaccination site with its own vaccination team operating alongside the Naga Mega Vaccination Center in JMRC.