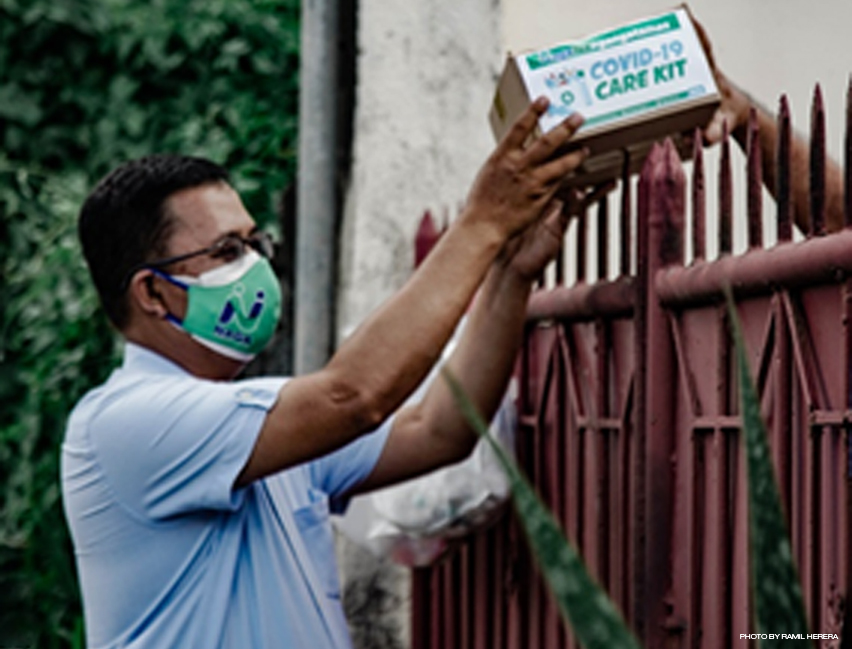 Receiving a Covid-19 vaccine shot can help make vaccinees feel at peace not to be infected with the virus while continuously observing always the appropriate health and safety protocols.
This was given emphasis by Danilo Gerona, a history professor at the Partido State University in Goa, Camarines Sur, who received his first dose of Sinovac vaccine last May 6 at the Naga City Vaccination Operations Center (Jesse M. Robredo Coliseum). Second dose will be administered after 4 weeks.
Gerona said he felt a sigh of relief after having been vaccinated. "In this time of pandemic, almost every one of us are alarmed of being infected with the dreaded SARS-CoV-2, which causes Covid-19," he said.
Like any other vaccine, Gerona felt no adverse reaction after taking the vaccine. The professor was among the third batch of vaccinees whose inoculation was administered by the medical healthcare workers of the city government of Naga. The first was conducted at the Bicol Medical Center with the LGU's medical frontliners as vaccine recipients while the second with the same beneficiaries was held at the Jesse M. Robredo Coliseum.
Meanwhile, the LGU has started the distribution of more than 200 Covid-19 Care Kits to households whose members are in home quarantine or under house lockdown.
On Monday, May 10, the mayor toured barangays Dayangdang, Liboton, and Peñafrancia to personally deliver the kits along with the food stuffs and other assistance to families undergoing home quarantine.
Each kit is contained with vitamins, disinfectants (alcohol), face masks, digital thermometer, and pulse oximeter, which measures how much oxygen is in the blood.