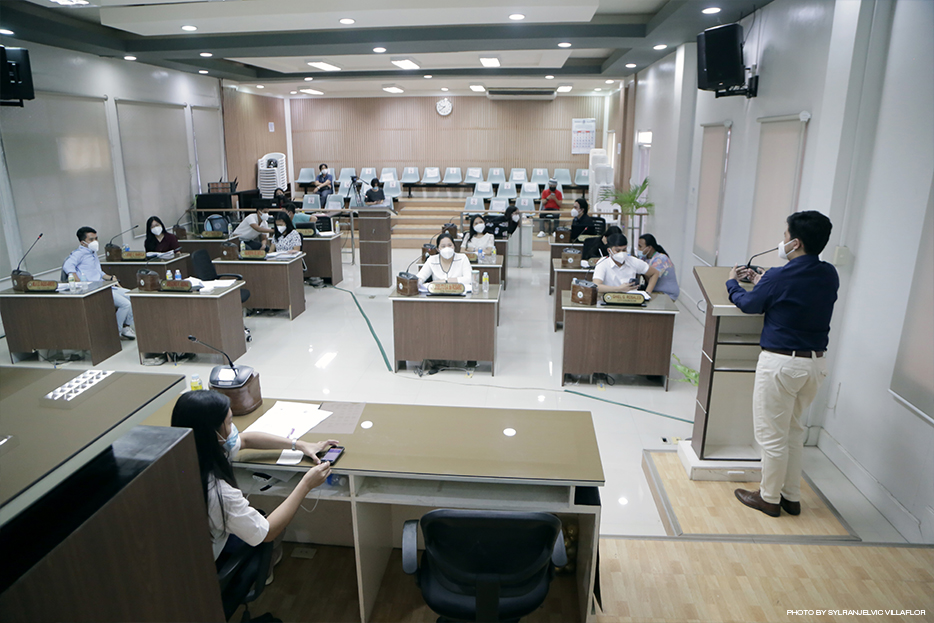 NAGA CITY — On joint and collective motion, the 12 city youth councilors of the Local Government Unit here has adopted a resolution that condemns red-tagging on youths including other activities that suppress the operations of their organizations.
The youth legislators also assailed actions that threaten young individuals working as media practitioners or involved in youth activism.
In his privilege speech, City Youth Councilor Earl Christian Ando emphasized that "youth activism has nothing to do with undertakings that espouse terrorism or communism."
The resolution cited Sec. 4 Art. III of the 1987 Philippine Constitution that states "No law shall be passed abridging the freedom of speech, of expression, or of the press, or the right of the people to peaceably assemble and petition the government for redress of grievances."
City Youth Councilor Marie Angella Averilla, who endorsed the approval of the measure, said that in 1996, the United Nations Human Rights Committee has stressed the significance of free media in the political process.
She quoted the UNHRC provision that says: "The free communication of information and ideas about public and political issues between citizens, candidates, and elected representatives is essential which implies a free press and other media which is able to comment on public issues without censorship or restraint and to inform public opinion."
After emphasizing the definition of red-tagging under the Philippine jurisprudence, the youth councilors said that the youth sector in the city has further affected by the red-tagging acts committed by the National Task Force to End Local Communist Armed Conflict (NTF-ELCAC).
Philippine jurisprudence, through the opinion of the Supreme Court, defined red-tagging as "the act of labelling, branding, naming, and accusing individuals and/or organizations of being left-leaning, subversives, communists or terrorists (used as) a strategy by state agents, particularly law enforcement agencies and the military, against those perceived to be threats or enemies of the state.
According to the councilors, the NTF-ELCAC have raised grave accusations towards educational institutions in the country including the Ateneo de Naga University which were tagged as centers of communist recruitment.
They said progressive youth groups and youth-led organizations e.g. the League of Filipino Students (LFS), Anakbayan Naga City, KABATAAN, and Student Christian Movement of the Philippines (SCMP), student councils with membership in the National Union of Students in the Philippines (NUSP), and student/campus publications with membership in the College Editors Guild of the Philippines (CEGP) were labeled as CPP/NPA/NDF front organizations for the youth during the roll out on Capacitating Urban Communities for Peace and Development.
Averilla said that the CYOs as representatives of the youth sector in the city condemn and do not tolerate any undertaking or act that gravely accuses students, youth media practitioners, and youth activists as communists or terrorists, or supporters and enablers of any group identified as enemy of the state.