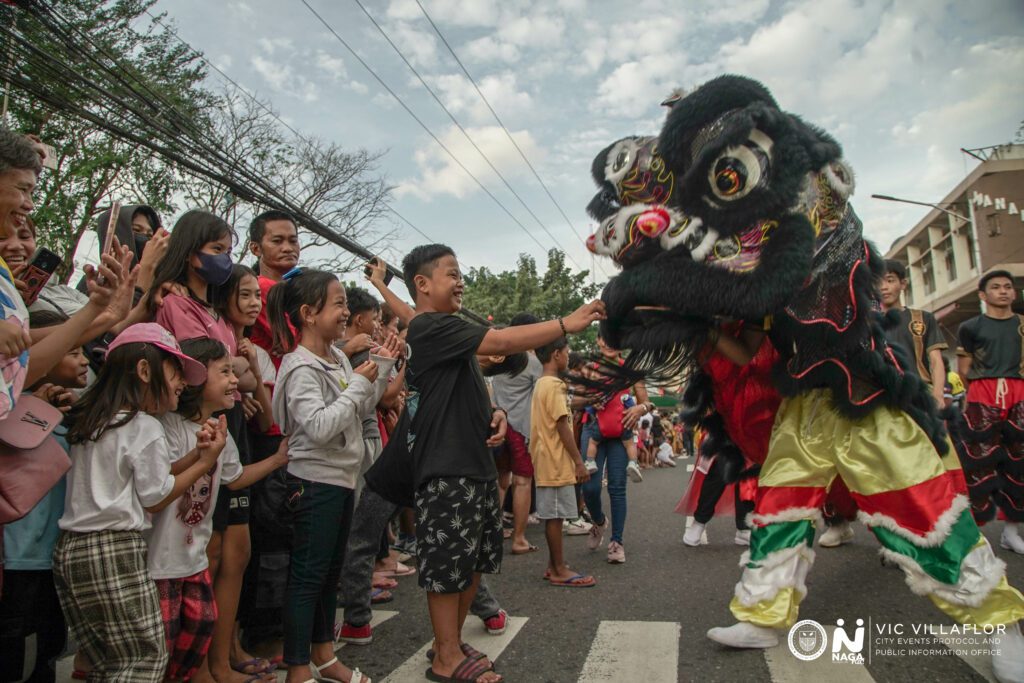 It was a successful Chinese New Year celebration that just happened last Sunday, January 22, 2023, they all witnessed an astonishing event. It has been two years since we celebrated this festivity due to the pandemic. And now that it has subsided, we have been given a chance to finally celebrate and light a beacon of hope to gather without fear.
In this year of the water rabbit, the Plaza Quezon was filled with numerous people of all ages, and the Chinese New Year celebration they've all been waiting for has come once again, shaking the bad and the old with the Chinese-Filipino communities. And there, the celebration of Chinese New Year had started. It began with a mobile and foot parade led by the amazingly talented students of Saint Joseph School. They are a Chinese-Filipino school and have been promoting Chinese culture, and with them is their traditional Lion and Dragon dance which are dances considered to be deeply rooted in Chinese culture, especially during the Lunar New Year. It is their way of driving away evil spirits and attracting good fortune. Professional performers of different ages can be seen from children, teens, and young adults were able to showcase their talents on stage. Their talent and effort didn't go in vain, since the excitement and joy of the crowd can be seen throughout the plaza and with that energy, may we attract positivity in our lives. And even though the weather these past few days was challenging for them, the Nagueños were still able to celebrate the Chinese New Year successfully.
Thus, we would like to express our gratitude to the following: LGU Naga, Federation of Filipino-Chinese Chamber of Commerce and Industry, Inc., Saint Joseph School Alumni Association, Public Safety Office, PNP Naga, Bureau of Fire, Naga White Fire Volunteers, and PEPSI. And for the never-ending support and guidance of their parents, friends, faculty members, and staff.