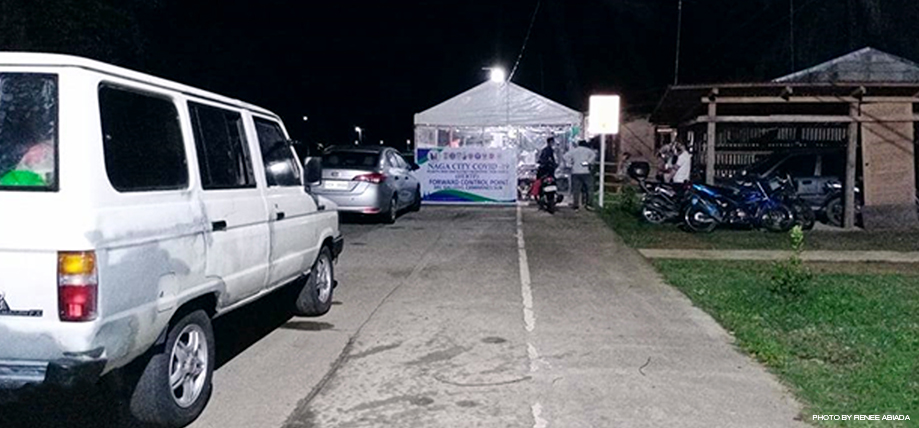 NAGA CITY — The LGU here has started to implement yesterday, March 25, the mechanisms that will screen the passage and entry of returning city residents from other regions to this city.
The course of action aims to prevent further transmission of the coronavirus disease 2019 of which the cases in other regions specifically in the National Capital Region (NCR) and Region 4A (Calabarzon) were observed to be in upward trend or have risen in number for the past few days.
The establishment of the border control in the area was also prompted by the expected influx of people who will be observing the Holy Week in the city.
In an interview, Mayor Nelson Legacion said that he is hoping that the proactive approach will spare the city residents from having infected with the dreaded disease.
The city mayor along with the members of the Health Emergency Response Task Force chaired by Dr. Vito Borja II has decided to set up a screening team at the border of Del Gallego town in Camarines Sur and the municipality of Tagkawayan in the province of Quezon.
The 12-man team is composed of personnel from the Philippine National Police, Public Safety Office, and City Disaster Risk Reduction Management Office.
In his letter to Camarines Sur Gov. Miguel Luis R. Villafuerte, Legacion said "so as not to cause traffic congestion, between the borders of Milaor town and Naga City and do away with unnecessary inconvenience to thousands of Nagueños and Camarinenses plying the area daily, we consider it prudent and impractical to set up border control unto the said area."
Upon the governor's approval, the team alongside with the group commissioned by the provincial capitol has begun to conduct checking along Del Gallego-Tagkawayan on Naga-bound individuals for symptoms and other testing and documentary requirements.
Renee Absalon Abiada, CDRRMO operations head, said his team will keep the Del Gallego-Tagkawayan post for 36 days beginning today, March 26.