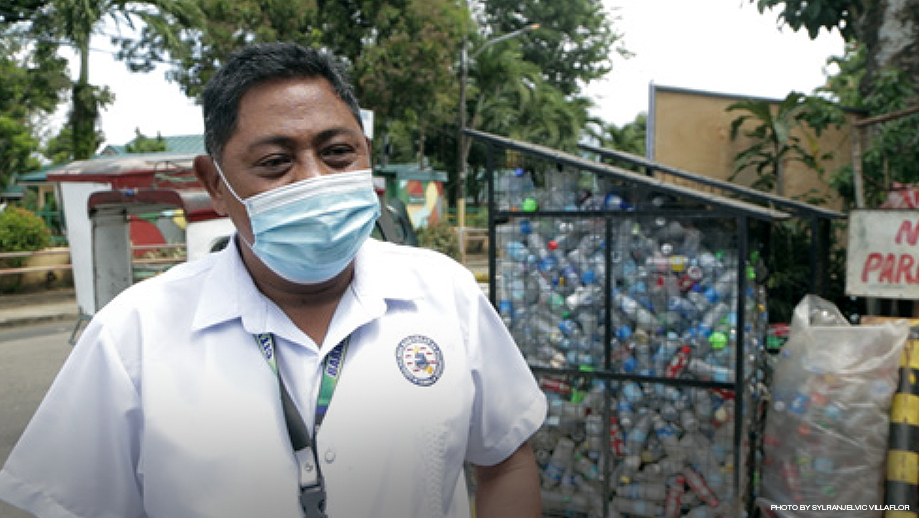 NAGA CITY— In its desire to zero in on waste plastic materials to boost the city's campaign for balanced ecology, the LGU here has partnered with the Ocean Bound Plastic Recycling Philippines, Inc. to be able to reduce the volume of plastic wastes in the city.
In a memorandum of agreement entered into by and between the 2 parties, the plastic waste will be recycled into useful resources by the development entity popularly known as the Plastic Bank Philippines.
A plastic bank ecosystem website said that there are roughly 5 trillion pieces of plastic sloshing around the world's oceans and an overwhelming number comes from the world's poorest countries where proper disposal or recycling is largely impossible. The project aims to reverse the trend while simultaneously alleviating poverty.
Naga City has been chosen as one of the pilot areas in the Philippines for the implementation of the plastic bank ecosystem, an award-winning program, that started in Canada now being implemented in Haiti, Ethiopia, India and other parts of the world.
The program aims to revolutionize recycling by way of creating a sustainable, inclusive, and circular plastic economy capable to provide income and livelihood to communities engage in waste plastic collection.
Among other responsibilities, the memorandum mandates the LGU to provide counterpart funds in establishing the city-wide plastic bank ecosystem, assist in the conduct of socio-economic profiling and validation of target project resident-beneficiaries, allocate local government properties where possible facilities required for the project;
Mobilize other office of the LGU to assist other social entities e.g. schools, religious or civic organizations to support the project, undertake the development plan in accordance with the approved 10-year Solid Waste Management Plan; designate a technical working group to supervise and inspect the phase by phase implementation of the project, and promote the Plastic Bank Code of Conduct in the implementation of the project.
On the other hand, the Plastic Bank Philippines agrees to provide counterpart funds for incentives, capability and capacity building measures required for the full implementation of the project, conduct social preparation, community organizing, and capability building for intended beneficiaries e.g. onboarding and formation, baselining, incentives and reward-tiering, and documentation.
Submit to the LGU quarterly reports on the development of the project and commit that all plastic wastes are to be collected and sold under the project through the concerned resident-beneficiaries and accredited partner branches.