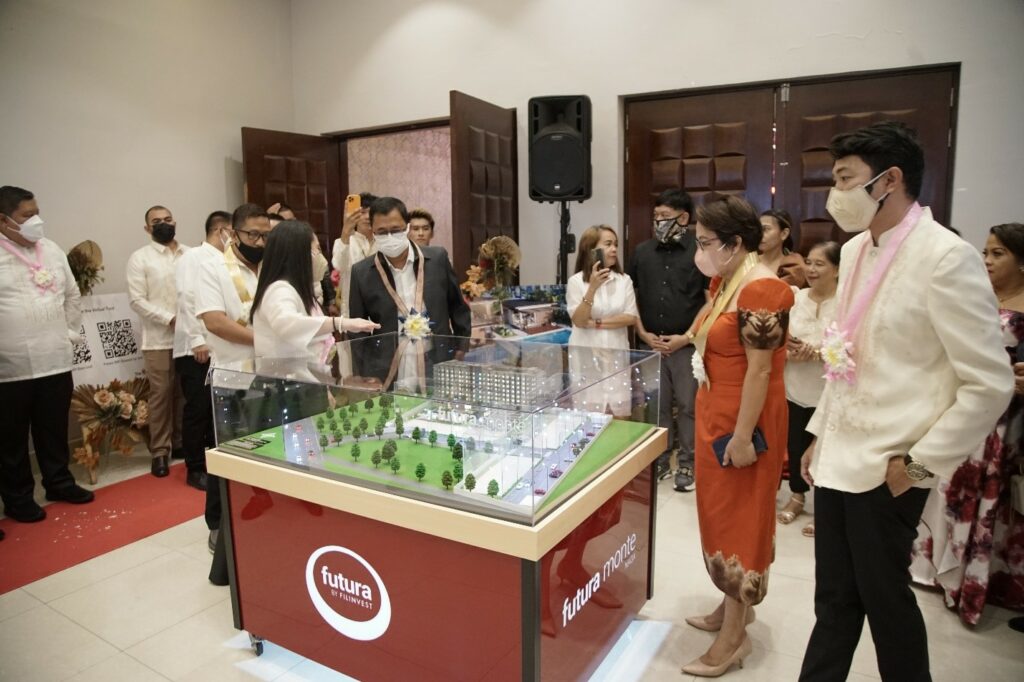 A mixed-use real estate development project is about to take place in one of the city's prime lots. 
The unveiling ceremony for the project was conducted on Saturday, July 29, this year.  Filinvest Land Incorporated, one of the country's largest developers, formally announced in the gathering that the complex of residential condominium buildings worth P1-B will rise along Roxas Avenue in Barangay Triangulo, Naga City.
The scale model of the project showed that all the 4 buildings have 8 storeys and shall be constructed in a 1.9 hectare lot as a smart-value residential condominium by Filinvest's Futura Monte.   
Mayor Nelson Legacion said the project goes along with the plan by the city government to provide more modern and environment-friendly accommodation facilities to the Nagueños or to the people who frequent the city or wishing to reside in the city.
"The project is expected also to bring employment opportunities to the Nagueño aside from boosting further the city's socio-economy," he said. 
Tristan Las Marias, president and chief strategy officer of Filinvest Land, in a post on Teodoro Realty website, said that: "Naga is one of the country's fastest-growing cities in the country and is no doubt the center of commerce and culture of Bicol. Our investment in Naga does not only exemplify our relentless commitment to building the Filipino dream across the archipelago but also cements what we hope to be a close partnership with Naga from now on.
City Councilor Jose Perez, chairman of the Committee on Investment, Trade, Industry and Economic Enterprise at the Sangguniang Panlungsod, said that the city's condition of peace and order has facilitated the growth of investments in the city that enable it to generate more employment opportunities and attracts more tourists.
He also recognized the presence of different educational institutions that can immediately respond to the need of various businesses and ventures for human resource. 
Futura Monte Naga has parking spaces also that are available on the ground floor of each building.  Each building has 7 residential floors with 29 units per floor.
(Jason Neola, CEPPIO. Photo by Rey Baylon, CEPPIO.)