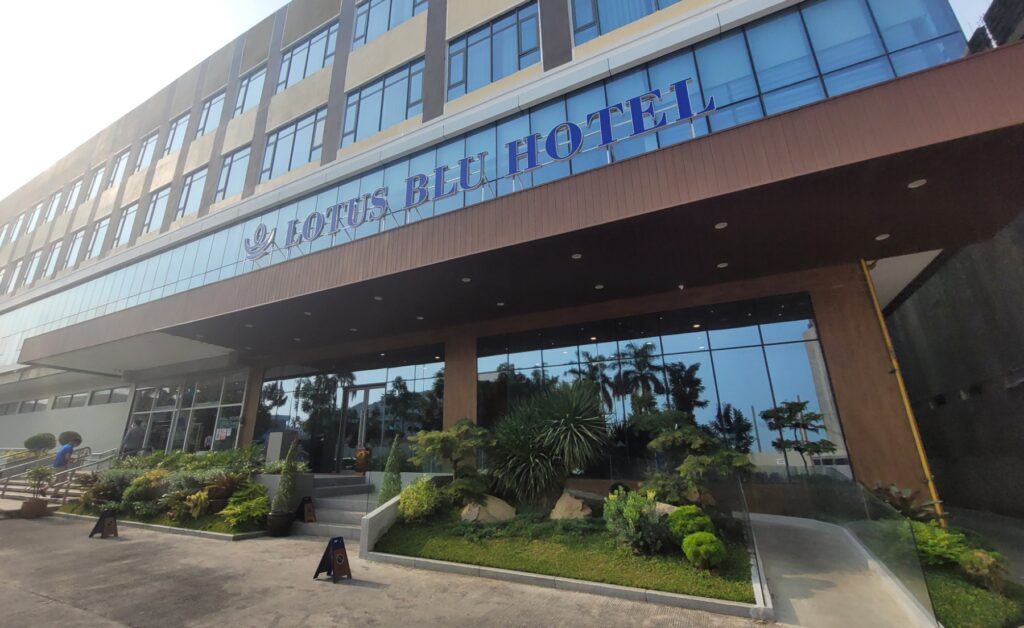 Maybe it's the chill in the air, but everything seems to put me in a cozy mood that our inner "ferson" demands a staycation! Feeling the same way? Why not try out the city's newest accommodation option, the Lotus Blu Hotel Naga!
An upscale city hotel, now in the Heart of Bicol. The Lotus Blu Hotel is located behind one of the city's major shopping complexes, Yashano Mall. But don't let the unassuming location fool you, the ambiance of the entire hotel is modern and yet despite its presentation as a city hotel, the wood grain aesthetic and paneling help give it that homey and cozy feeling that every hotel should strive for. Pick and choose between their many room offerings, whether you're staying alone or with a group. The Lotus Blu will have the room that will fit your needs
Fancy a quick workout or a bite to eat? The Lotus Blu's amenities are wide and vast. With a fully decked out gym area, make use of those weights are machines to crank out the gains you desire! Of course no hotel is complete without a restaurant to highlight your stay. Choose from a lot of Bicolano and Filipino classics. Or maybe you're feeling an American or Mediterranean vibe. Then cap it off with desserts that are infused with signature Bicol ingredients. Sounds like the perfect way to spend your stay at the Lotus Blu Hotel.
So if you're looking for a new place to stay in the city this holiday season. Consider a stay at the Lotus Blu Hotel: Where you'll never feel blue ever again.
The Lotus Blu Hotel Naga is open daily. For reservations, call +63 977 241 0718 or through their WhatsApp (+63 939 175 1328 or +63 993 724 6208). Or email them at reservations.lbhnaga@gmail.com