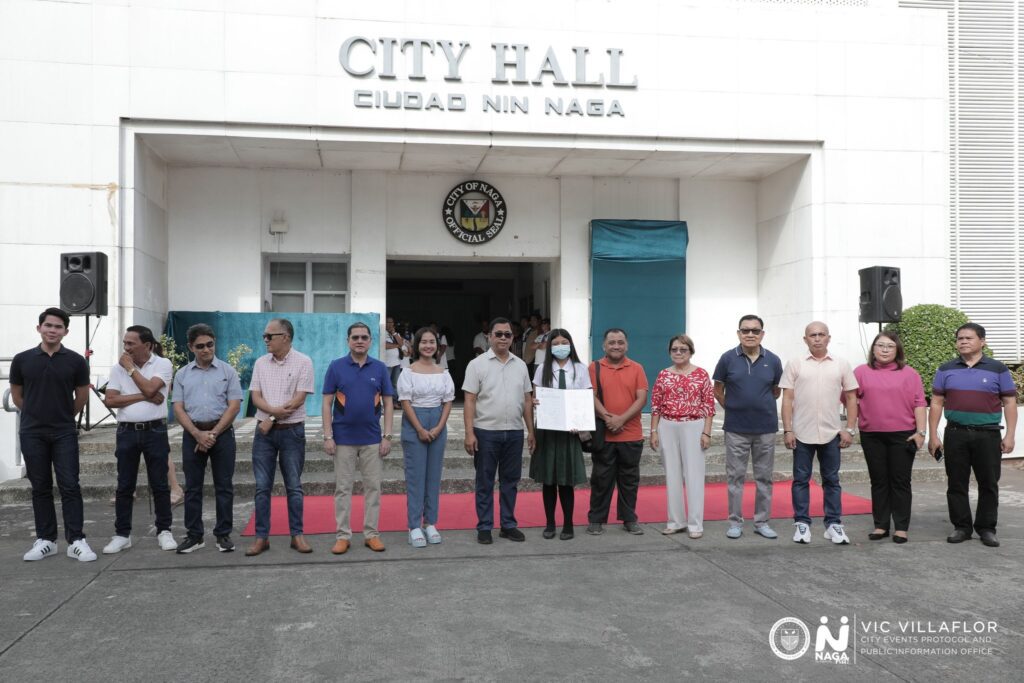 Students from the Naga City Montessori School (NCMS) received commendations from  city officials led by Mayor Nelson Legacion and Vice Mayor Nene de Asis during the May 8, 2023 traditional flag raising ceremonies at the Naga City Hall grounds.  Members of the city council, whcih passed the commendatory resolution, were also present.
The NCMS students are:
AMERICAN MATHEMATICS OLYMPIAD (AMO) MEDALISTS
Xian Anthony H. Senar
Trisha Venice T. Orbita
Nathaniel Ezekiel C. Toledano
Chloe B. Biag
Angela Trisha B. Borromeo
Mark Angelo M. Huab
Miji Aniko I. Nacario
Aidredo Ruteo B. Ancheta
Mikaela B. Villanueva
MATHEMATICS WITHOUT BORDERS – AUTUMN ROUND
Nathanel Ezekiel C. Toledano | Silver Award
ASIAN SCIENCE AND MATHEMATICS OLYMPIAD FOR PRIMARY & SECONDARY SCHOOLS (ASMOPSS)
Aidredo Ruteo B. Ancheta | Bronze Award
Emmanuel Josh Capellan | Bronze Award
VANDA SCIENCE GLOBAL FINALS
Akisha Dane A. Gregorio | Bronze Award
Congratulations, and keep up the good work!