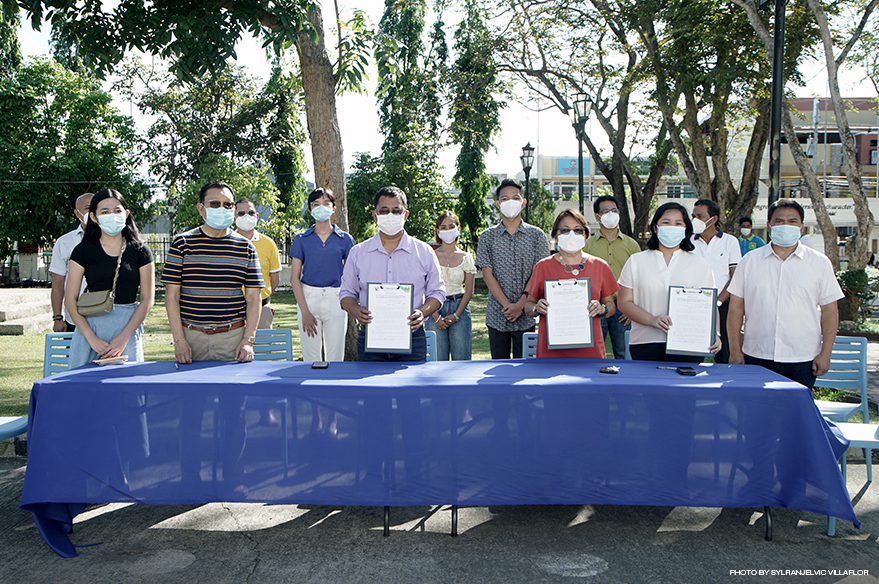 A Psychiatric, Psychosocial, and Neurological Services Unit was established at the Naga City Hospital which was designated by Ordinance 2021-028 as community-based mental health care facility of the city government.
Based on the same ordinance, the unit shall operate to extend out-patient hospital care to individuals exhibiting psychiatric or neurologic symptoms, and provide linkage and possible supervision of home care services for persons with special needs as a consequence of long- term hospitalization, unavailable families, inadequate families, inadequate or noncompliance to treatment.
Coordination with drug rehabilitation centers is also mandated by the ordinance as among the unit's services to persons who need care, treatment and rehabilitation, especially those suffering from drug or other substance-induced mental, emotional, and behavioral disorder.
It is also required to engage in referral system with other health and social welfare programs, both government and non-government, in the prevention of mental illness, the management of those at risk for mental health and psychosocial problems and mental illness or disability.
Authored by Councilor Joselito SA Del Rosario and Youth Councilor Averly Jerryl A. Escoto with Councilor Jose C. Rañola and Youth Councilor Kaye Pauline B. Servidad as co-authors, the city's mental health care ordinance also creates the Naga City Mental Health Advisory Board to provide for a consistent, rational and unified response to mental health problems through the formulation and implementation of the Naga City Mental Health Program.
The LGU thru its City Health Office is directed by the ordinance to submit a quarterly report to the Philippine Council for Mental Health, which exhibits the number of patients served, the kinds of mental illness or disability and the duration and result of the treatment, and the patient's age, gender, educational attainment and employment without disclosing the identities of such patients for confidentiality.
Failure to observe the ordinance's provision on reportorial requirements, for first offense, the concerned official shall be asked to explain within 24 hours why no appropriate administrative sanction be meted against him/her. For 2nd offense, the concerned officer shall be meted a fine of P1,000, and; for third offense, a fine of P5,000 or an imprisonment of not more than 15 days, based on the court's discretion.