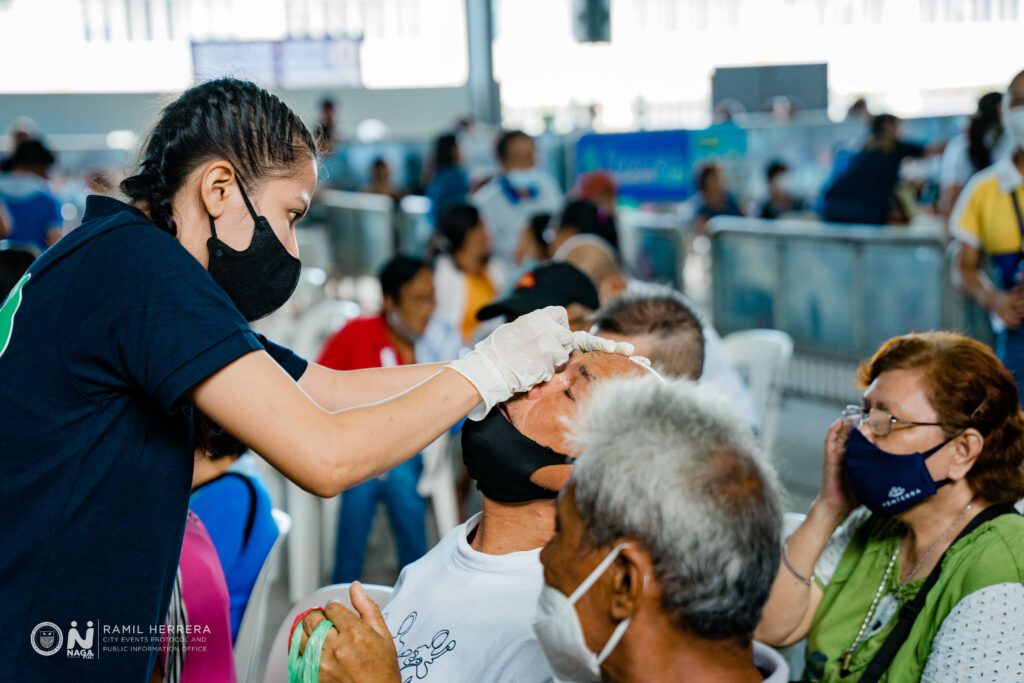 ON Saturday, March 4, this year, the 465 patients will be seeing again the team of doctors who operated them on February 6-10, this year, for the final check-up that will be conducted at the Naga City-PAGCOR Event Center in Balatas New Development Area.
On the same day, the team of ophthalmologists and nurses will also treat 130 more individuals who failed to get the services of the doctors when the Operation Klaro was first conducted in the city last month.
Allen Reondanga, head of the City Events, Protocol, and Public Information Office (CEPPIO), said the team will start making diagnosis on patients and perform eye operations at 9:00 o'clock in the morning, few hours after they arrived in the city. The doctors' services will be available until 6:30 p.m. of March 4.
Patients and their attendants are to be provided with free transportation (libreng sakay) that will pick them near the corner of Magsaysay Avenue and Leon SA Aureus Street. It will transport the patients to the Naga City-PAGCOR Event Center, the mission's venue.
The Persons with Disability Affairs Office (PDAO) headed by Atty. PJ Barrosa along with the CEPPIO has started locating and calling now all the 595 patients for them to ready for the March 4 mission.
On March 5, the team, which is composed of less than 20 volunteers, will go back to Manila.
(Jason B. Neola, CEPPIO.)