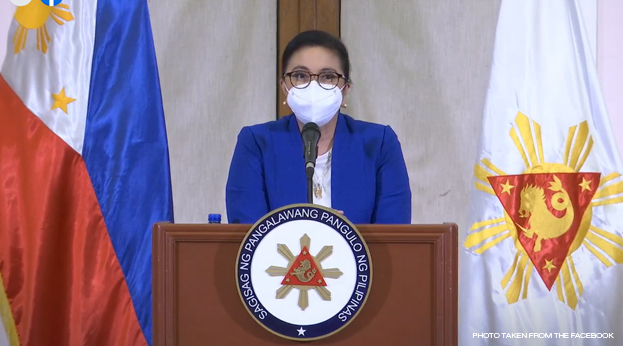 Saying that they didn't allow the electoral protest against her to distract them from serving the people, Vice President Leni Robredo has called on her supporters and coworkers at the Office of the Vice President to "let us put our rancor behind us and move forward together."
The Supreme Court sitting as the Presidential Electoral Tribunal (PET) has unanimously dismissed on Tuesday, Feb. 16, the election protest filed by former Senator Ferdinand Marcos Jr. against Robredo.
In her speech she delivered on the same day via Facebook, which lasted for 5 minutes and 54 seconds, the vice president admitted that she was surprised upon learning the news from the Supreme Court.
Robredo said that the affirmation they received from the PET would allow them to focus more on the important work of serving the Filipino people. "Lalo itong magpapalakas ng ating pagkilos at pagtulong higit ngayong panahon ng matinding krisis," she said.
She said that the welcome development, which they waited for almost 5 years, has finally came and that it would inspire them more to focus on important things that can be of great help to the Filipinos.
Robredo also made her appeal to her supporters to give more attention on matters that would alleviate the troubles and difficulties of the Filipino people especially the downtrodden, disadvantaged, and distressed than getting involved in petty bickering.
Aside from thanking her legal team with Atty. Romulo Macalintal as the lead counsel, Robredo also expressed her gratitude to the members of the Presidential Electoral Tribunal for their fairness and strong resolve.
She concluded her speech by saying that the triumphant event doesn't only belong to her but also to those "whom I would like to thank from the bottom of my heart, the people who keep on trusting us, gave us their support and have remained steadfast in the midst of challenges."