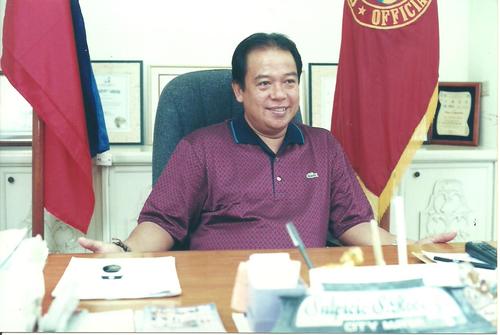 Hon. Sulpicio S. Roco, Jr.
After Mayor Jesse M. Robredo ended his third term, he was fielded by the party to run and won as Mayor of Naga City. When he assumed the reins of the city at 50, he was already armed with some 23 years of experience as a development agent.
Shortly after graduation in 1973, he joined the Bicol branch of the Social Survey Research Unit, becoming its Director five years later. From there, he worked with the Philippine Mission of the United States Agency for International Development for 16 years. He was the highest-ranking Filipino Officer of the mission when he opted for early retirement in 1996. On June 30, 2001, he completed a three-year term as Mayor of Naga City.
After his stint as city mayor, Sulpicio S. Roco Jr. ran for Congressman of the Second District of Camarines Sur. He won under the banner of Aksyon Demokratiko.