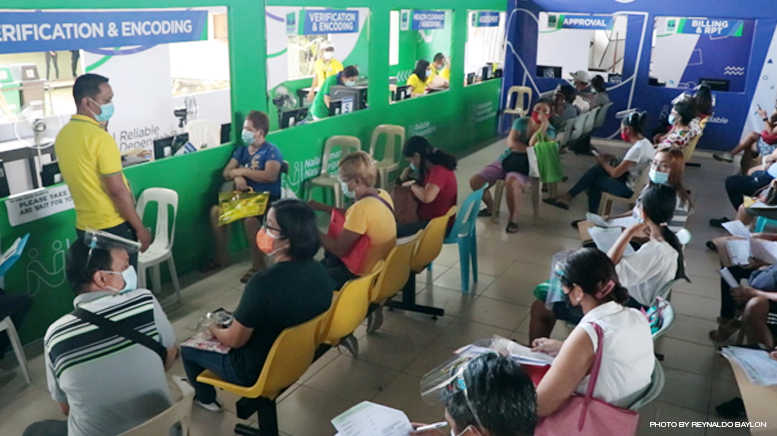 NAGA CITY — The Business-One-Stop-Shop (BOSS) here has received more than 300 transactions on the very first day of its operation on January 4, this year, 109 of them were able to secure business permits on the same day.
The situation, according to City Treasurer Gregoria Nilda Abonal, was "to some extent surprising considering the dismal and discouraging goings-on in the business industry due to Covid-19 pandemic."
The BOSS, of which the operation will last until January 20, this year, managed to issue business permits to around 300 applicants/taxpayers on the second day.
The city treasurer said the inflow of applicants and taxpayers that has continuously been observed from Day 1 can be traced to clients' strict adherence to the city government's campaign on physical distancing rule and other health and safety standards.
Maybe, there are businesspersons who do not want to be caught in the thick of the crowd doubling up time securing business permits in the last day of BOSS, she said.
Abonal, however, observed that the number of commercial establishments that shut down including those that temporarily deferred their operations is still lesser than those businesses that open up.
Personally, to Ferdinand Sia, immediate past president of Metro Naga Chamber of Commerce and Industry (MNCCI), the prompt payment and application for business taxes could also be attributed to the city's business condition that began going uptrend gradually in the last part of 2020.
In its effort to fire up the city's socio-economy, the city government has initiated the operations of Naga City Business Stimulus Program, the Community Employment Program, the Blast Off-Naga City Digital Startup Challenge, and other initiatives.