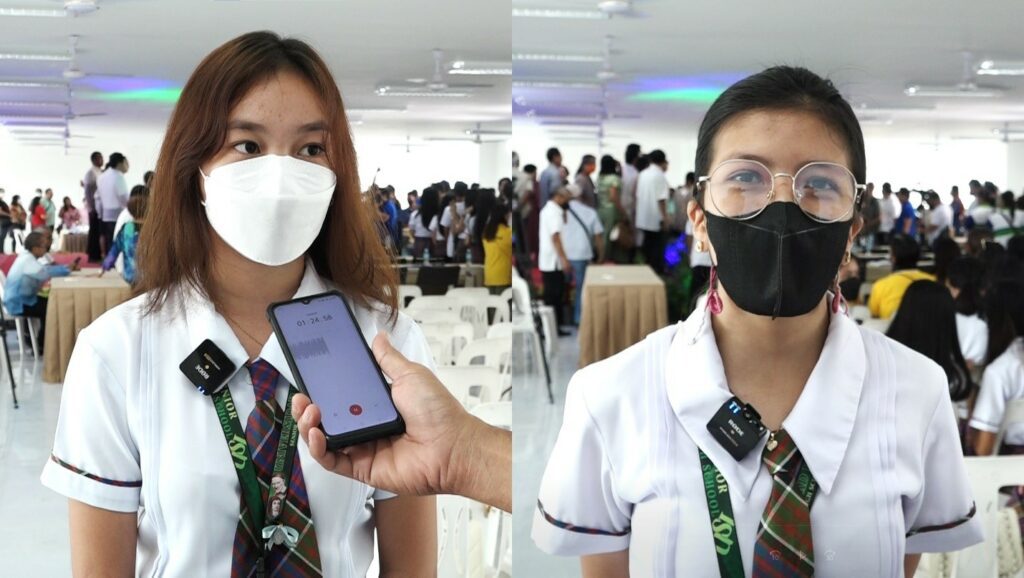 Angelica Durante, estudyante kan Universidad de Sta. Isabel (USI)
"Nakakaogma ang pigpaabot satuya ni Mayor Nelson Legacion sa paagi kan saiyang report manongod sa 100 days in office kan satuyang mga city officials huli kan mga projects and programs para sa satuyang syudad.  Alagad, an mas nakatao sakuya nin kaogmahan asin interes iyo an pagrani niya sa mga kapareho kong hoben tanganing konsultahon asin aramon an samuyang mga pagmati.
Pigdadangog niya an tingog bako sana kan mga kamagurangan asin nagkakapira, kundi magin man an kahobenan na nangangahulugan sana na dae kami papabayaan kan syudad.
Magayon po an nakoang record ni Mayor orog na sa pagtolod kan kampanya kontra sa Covid sa panahon kan pandemya na kun saen naging magayon an piggibong selebrasyon kan Peñafrancia fiesta.  
Proud akong maging parte kan mga paghingoha na makamtan an kauswagan bako sana kan syudad kundi kan mismong Nagueño."
Dianne Gonzales, estudyante kan Universidad de Sta. Isabel (USI)
"The city mayor presented a very reassuring report on his 100 days in office by informing us about the city government's projects and programs that are truly beneficial to the Nagueño.  Aside from the big-ticket projects and programs that the government has been pursuing, we learned from the report that the city mayor and the rest of the city government officials and employees are working hard to implement sound traffic management and many more.
I am truly inspired by what I heard from the mayor.  On my part, I promise to be more perseverant and dedicated in all my undertakings as a youth so that I shall be given the opportunity someday to become a good public servant like what we have today."
(Jason B. Neola, CEPPIO.)