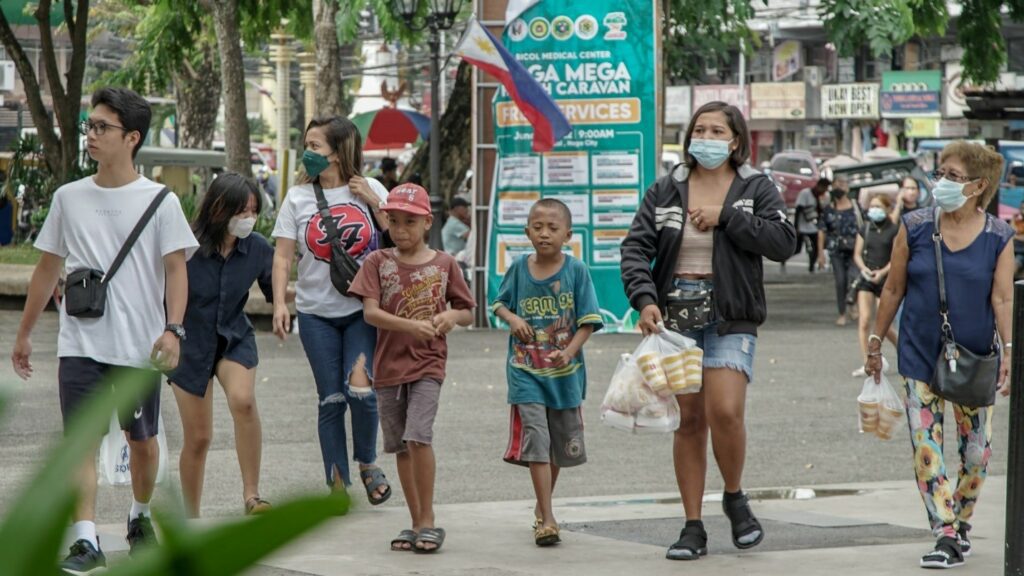 THE Commission on Elections (COMELEC) in its resolution promulgated March 22, this year, has warned the public that transporting or carrying of "firearms or other deadly weapons in public places" is prohibited during the election period set for the Barangay and Sangguniang Kabataan elections that will begin from August 28 to November 29, 2023.
Atty. Maico Julia Jr., election officer at the Comelec Naga, said that even if the possessor is licensed to carry the same, he/she would still be arrested unless authorized in writing by the Commission.
He said that the multi-agency task force, which was constituted with the Department of Justice, the Philippine National Police, and the Armed Forces of the Philippines as partners, aims to show the candidates and the public that the government is serious in implementing the election law against its violators and preventing vote-buying incidents.
In its revised schedule of activities and periods of certain prohibited acts (Resolution 10902), the poll body also advised the candidates not to use security personnel or bodyguards during such period within which raising of funds, thru dances, lotteries, and cockfights and other means to generate funds are also forbidden as provided for in Sec. 97 of the Omnibus Election Code.
Other acts declared prohibited by the Comelec during the election period: alteration of territory of a precinct or establishment of a new precinct, vote-buying and vote-selling, wagering upon result of election, suspension of local elective officials;
Transfer or detail of officers and employees in the civil service, including public school teachers, coercing, threatening or terrorizing any election official or employee in the performance of his/her election functions or duties. These acts are declared prohibited until proclamation of winning candidates.
"Illegal release of prisoners before and after elections are one of the prohibited acts that we have to watch along with other unaccepted or unapproved undertakings i.e. the organization of reaction forces, strike forces or similar forces as cited in Section 261 of the election code," he said.
Filing of the certificate of candidacy (COC) is set on August 28 to September 2, this year. "The COC does not serve as warrant for any candidate to campaign once they have filed their COCs or get involved in any political undertaking that will promote his/her candidature. The ban on campaigning is effective from August 28 to October 18, this year.
September 15, this year, is the last day to file requests/petitions for transfer/change/correction of name/address of voting centers and/or polling places.
The campaign period will start from October 19 to October 28, 2023 within which the holding of barangay assemblies and candidates' fora are allowed.
The prohibited acts during the campaign period (October 19 to October 28, 2023):
Removing, destroying or preventing distribution of lawful election propaganda, posting displaying, and using illegal campaign materials, making any donation or gift in cash or in kind, which is also prohibited on the day before election and on election day.
Appointing or using special policemen, special/confidential agents or the like. The prohibition on such undertaking will also take effect on the day before the election and on election day along with the ban on using armored land, water, or air craft.
No policemen and provincial guards on the day before election and on election day will act or serve as bodyguards of public officials or candidates.
Ten days before the election day or beginning October 20, construction or maintenance of barangay funded roads and bridges is prohibited until October 29, this year. Appointment or hiring of new employees, creation of new positions, filling of new positions, promotion or giving of salary increases, remuneration or privileges in the barangay are likewise forbidden.
On the eve of the election day (Oct. 29), no campaigning is permitted including giving, accepting free transportation, foods, drinks, and things of value including selling, furnishing, and offering, buying, serving or taking intoxicating liquor. These acts are prohibited until election day.
On election day (October 30, 2023) candidates and the electorates are guided to cast their votes from 7 o'clock in the morning to 3 o'clock in the afternoon. Counting and canvassing of votes and the proclamation of winning candidates will proceed immediately after closing of polls.

Using voter's affidavit of another for the purpose of voting, whether or not actually succeeds in voting is not permitted.
Julia also reminded the public that Section 261 of the Omnibus Election Code rules that voting more than once or in substitution of another is a clear violation of the law.
"We would like to remind the public that soliciting votes or undertaking any propaganda for or against any candidate within the polling place or within 30 meters radius from the polling place is prohibited along with the opening of booths or stalls for the sale of wares or refreshments," he said.
Section 264 of the Code decreed that: "Any person found guilty of any election offense under this Code shall be punished with imprisonment of not less than one year but not more than six years and shall not be subject to probation."
In addition, it says that "the guilty party shall be sentenced to suffer disqualification to hold public office and deprivation of the right of suffrage. If he is a foreigner, he shall be sentenced to deportation which shall be enforced after the prison term has been served."
November 29, 2023 is the last day to file Statements of Contributions and Expenditures (SOCE). It is provided in the law that: "For the commission of a second or subsequent offense under this section, the administrative fine shall be from two thousand pesos (P2,000) to sixty thousand pesos (P60,000), in the discretion of the Commission. In addition, the offender shall be subject to perpetual disqualification to hold public office."
(Jason B. Neola, CEPPIO.)