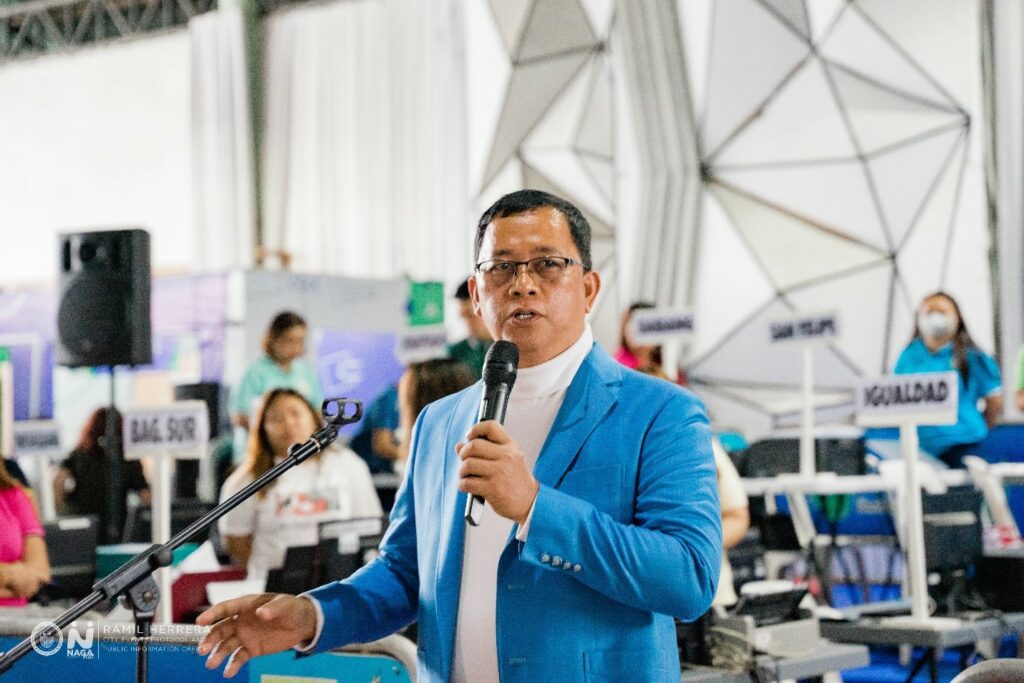 MAYOR Nelson Legacion on Tuesday, January 3, said that the city's P1.5 billion annual budget for 2023 may be boosted by the funds from local economic enterprises of the city government which triumphantly earned more from their operations or were able to surpass their individual targets last year.
Legacion, in a press briefing, said that the Market Enterprise and Promotions Office (MEPO) was able to earn P62 million, which is higher than its P52-M target last year.  At least P10-M was generated as additional funds for this year's budget.
The City Mayor said that he is still waiting for the financial reports to be submitted by the Bicol Central Station, and the Naga City Abattoir to verify possible excess funds from their collections in the previous year.
He said that he is hoping that more funds will be generated from the surplus of these local economic enterprises, which, he said, will finally be determined by the end of the first quarter of 2023.
The Mayor said that the annual budget for 2023 is P1.5-B which is lower by around P150-M compared to last year's annual budget.  Like any other LGU, the City Government of Naga obtained a reduced share from the National Tax Allocation due to the economic impact of the Covid-19 pandemic. 
He said that the decrease in the 2023 annual budget will directly affect the operations of the local government.  He, however, assured the Nagueños of implementing various approaches to be able to lessen its effect by way of implementing certain measures that will lead to the reduction of the LGU's operational cost.
Despite the depletion in this year's budget, the local chief executive assured that his administration will not terminate any employee just because of the LGU's shaky fiscal positioning.  He, however, emphasized that his assurance does not cover those employees who have violated work policies and regulations, committed immoral acts, or have involved in illegal drugs.
(Jason B. Neola/Paulo Delos Santos, CEPPIO.)