The City Government held the swearing in ceremony of officers of KaBARO, City Hall's LGBTQIA+ Employees Association and Women with Disability Group during its Monday flag raising rites. In her message, Vice Mayor Cecilia Veluz De Asis expressed her joy and appreciation to both organization's officers for accepting the challenge in serving their members and sectors they belong.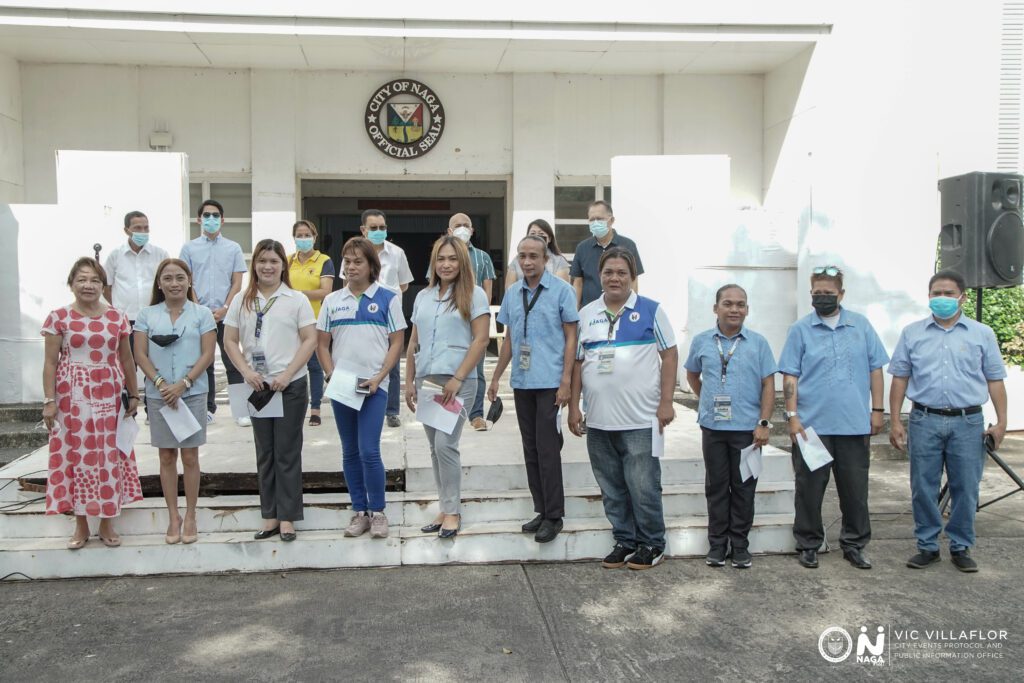 BJ De Asis, Section Chief of Metro PESO and  KaBARO's elected president, vowed to actively partner with the city government in advancing the rights of the LGBTQIA employees and promoting programs aligned with the city's SOGIE Ordinance. Serving with her are Jhune Sañano of the City Accounting Office as Vice President, Khloe Antonio of the City Treasurer's Office as Secretary, Vern Alamer of the City Planning and Development as Treasurer; Eric Alano of the City Treasurer's Office as Auditor, Bambi Nisolada of the General Services Department as Public Relations Officer, Chanda Martinez as Business Manager, and Rika Felix of the City Environment and Natural Resources Officer as Sergeant At Arms.
Whilst, the Women with Disability Organization, organized in time for the celebration of the National Disability Prevention and Rehabilitation Week are now overseen by Milagros Aborde as President, Nancy Aberia as Vice President, Vilma Palmiano as Secretary, Milagros Panganiban as Treasurer, Danica Ayusip As Public Information Officer, Yaga E. Ballon as Auditor, and Angelica Perez and Shielamae R. Marco as Business Managers. "I am confident that, with Ms. De Asis and Ms. Aborde at the helm, the new set of officers can accomplish the visions for their associations. And the city government will be in full support of their programs", said Mayor Nelson Legacion in an interview.
(Allen Reondanga, CEPPIO Naga. Photos by Vic Villaflor)