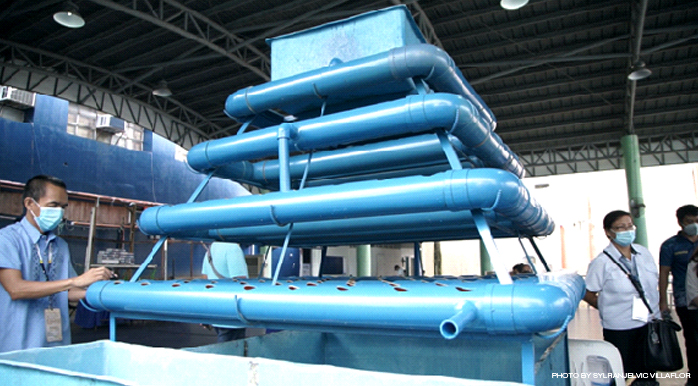 NAGA CITY — In its desire to give a boost to the government's food security campaign even at homes in urban areas, the Bureau of Fisheries and Aquatic Resources (BFAR) has introduced formally here the aquaponics system.
The approach, according to BFAR Regional Director Nelson Bien, is the newest innovative technology of the government agency that combines concepts of aquaculture (fish farming) and hydroponics (soil-less growing of plants) that allows fishes and vegetables to grow together in an integrated system.
Mayor Nelson Legacion said BFAR's aquaponics is seen to become highly in demand in this time of pandemic when people are being encouraged to stay in their homes and the prices of merchandises are going up.
"The project allows us, Nagueños, to become productive while going along with the health and safety protocols against the coronavirus disease 2019," he said.
The city mayor even suggested to Bien to include LGU Naga in BFAR's list of aquaponics beneficiaries "so that we can be able to showcase the project especially to the visitors of the city government who wish to replicate it in their respective places."
"Project Aquaponics, which is created to ensure sustained food production in urban communities, like Naga City, is the integration of recirculating aquaculture and hydroponics in one production system," said Bien.
The BFAR head said as people grow their food at home with the employment of aquaponics, food security is assured, fresh organic food that is healthy is guaranteed and allows them to help improve the condition of the environment.