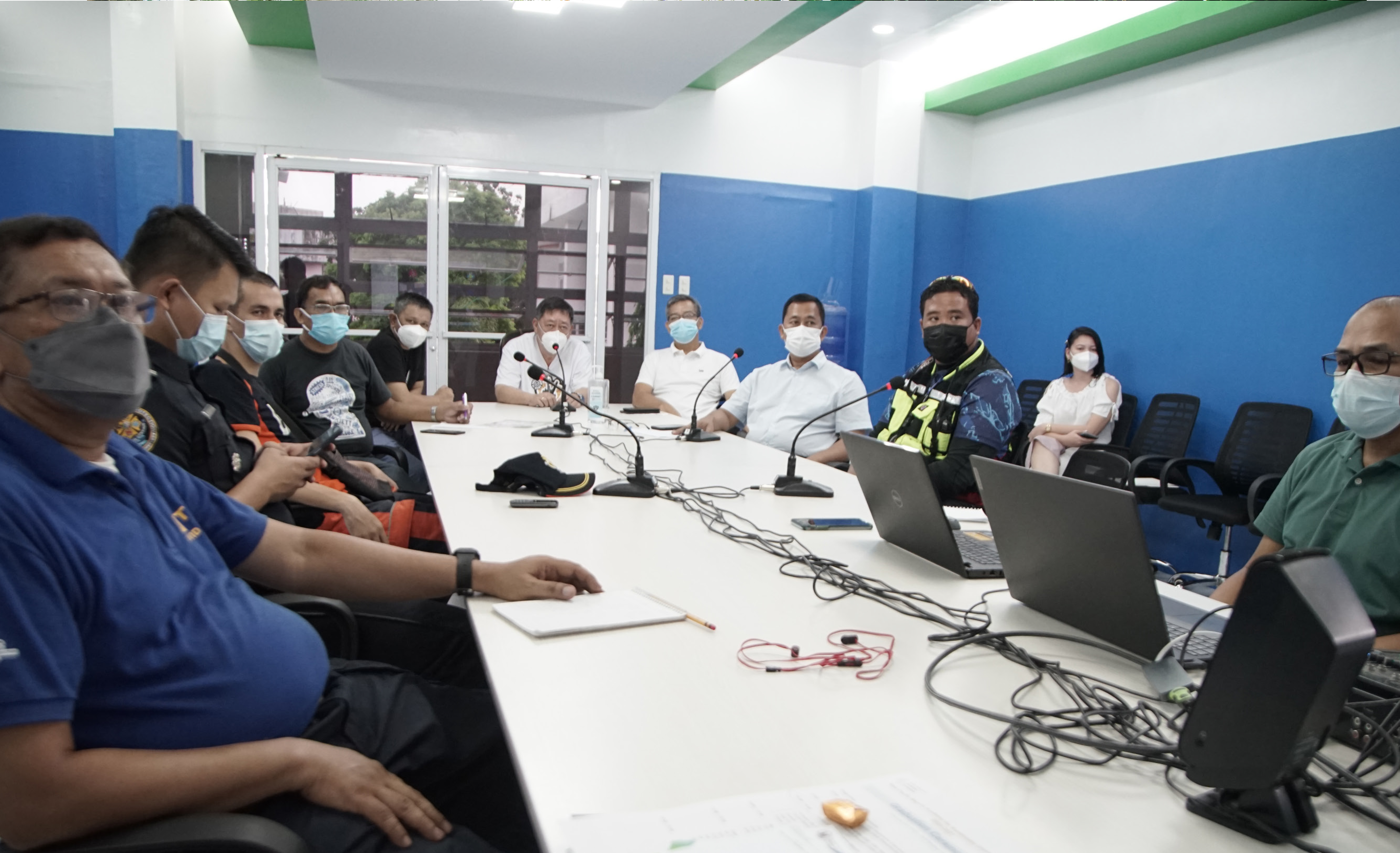 Nagpaluwas ngonian nin bagong panundon si Alkalde Nelson Legacion sa pagpapaotob kan general community quarantine (GCQ) with heightened restrictions sa laog kan syudad nin Naga. An aksyon piggibo katakod kan padagos na pagsakat kan numero nin mga taong nagkakaigwa nin Covid-19 infection (average of 48 cases daily sa laog nin sarong semana).
Huli kan sitwasyon ngonian kan syudad, isinakat sa Alert Level 4 an kamugtakan kan Naga base sa tolong rason:
Halangkaw na numero kan mga taong naolakitan nin virus
Halangkaw na numero kan pig-ookopar na higdaan sa treatment facility kan mga Covid-positive patients, asin;
Halangkaw na numero kan mga intensive care units na okopado nin mga Covid-19 positive.
An mga reglas na kaipuhan otobon poon ngonian na aldaw, Setyembre 16, susog sa bagong panundon:
Siisay an tutugotan na magluwas nin harong?
Tao na yaon sa edad 18 anyos alagad dae masobra 59 anyos pigtutugotan na maglaog sa mga establisemyento tanganing magbakal nin mga essential goods and services o matrabaho.
Aki na igwang edad 17 anyos asin pababa na kaipuhan an serbisyo mediko o huli ta yon sa sitwasyon nin emergency.
Senior citizen na nagresibe na nin kumpletong bakuna (fully vaccinated) na nangangaipuhan nin essential goods and services.
Klarado sa bagong panundon an mga dae pigtutugot na tiripon nin tao, mga establisemyento, aktibidades, asin serbisyo na limitado sana an pag-operar, an mga ipinagtutugot na aktibidad alagad igwa nin mga kaipuhan sundon na reglamento, asin an mga kahagadan para matawan nin Safety Seal Certification kaibahan na an mga pribilehiyo kaini.
Malinaw man sa guidelines an palakaw kan syudad sa mga taong boot maglaog asin magluwas sa Naga bilang APOR o bakong APOR, an mga tao asin negosyo na hagop kan general curfew na estriktong ipapaotob poon 9:00 nin banggi sagkod nang alas 4:00 nin aga.
Asin an orog kaimportante: an padusa sa siisay man na naglapas o nakakomitir nin violation sa mga panundon.