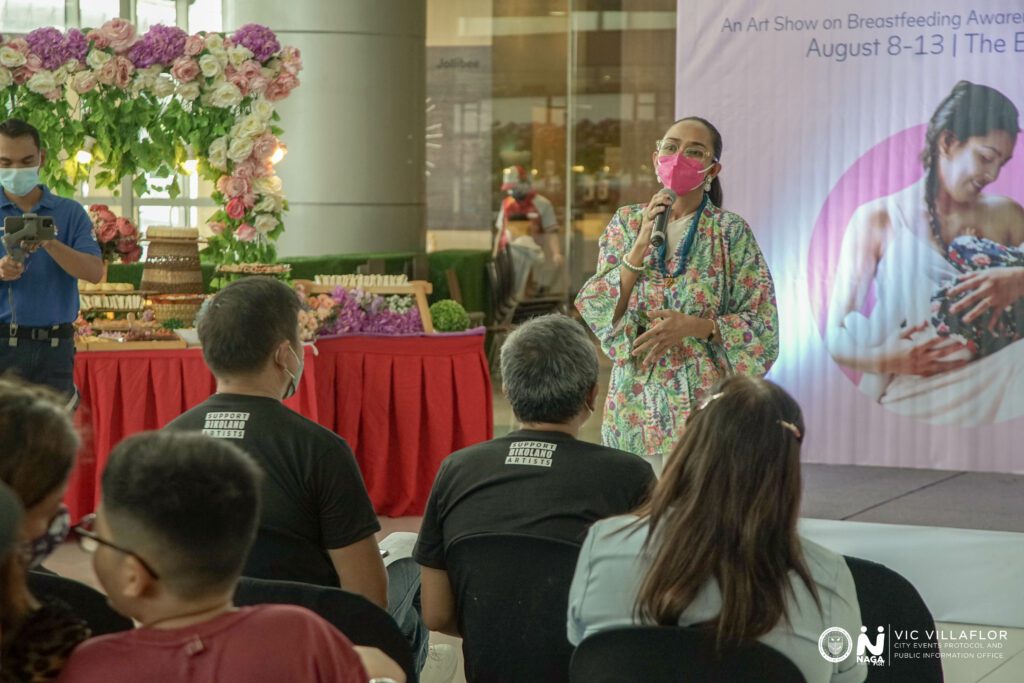 Our local artists have come to rally their skills in support for this month's Breastfeeding Awareness celebration. The event is titled Burabod nin Buhay: An Arts Show on Breastfeeding Awareness by Kintab Artists' Group and it is happening now at the SM City Naga Event Center.
Yesterdays event centers around artworks surrounding the beauty of motherhood and paints the act of breastfeeding a child as an essential, beautiful, and natural thing. Aside from the art exhibit, the Kintab Artists provided a live sketch of a mother breastfeeding a child.
We all know the benefits that breastfeeding can give to a developing baby. It contains the best nutrients that a baby can have and it boosts a baby's immune system. The benefits can also be found for moms as well. It can aid in the loss of weight that moms might have accumulated during pregnancy and can help prevent ovarian and breast cancers.
Though the main art show has concluded, the exhibits still remain for guests to view. The event will run all week from August 8 to 13, 2022. See you there!