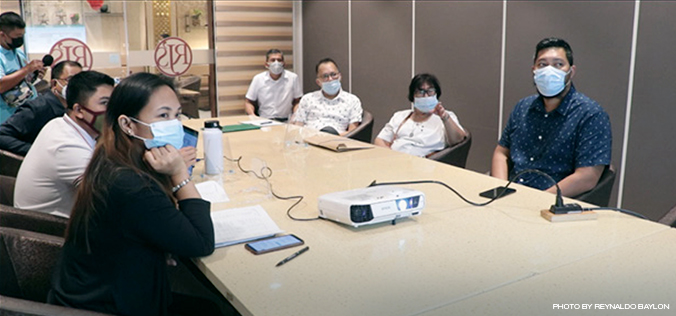 NAGA CITY — Excessive prices of pork in this city will soon be a thing of past once the Naga City Price Coordinating Council Resolution No. 01-2021 that imposes a price ceiling on the product formally takes effect.
City Councilor Jose Perez, chairman of the Sangguniang Panlungsod Committee on Consumer Protection and executive director of the NCPCC, said the measure is an offshoot of the public consultation aimed at providing solution to the skyrocketing prices of pork while at the same time finding ways to ensure the supply of meat in the local market.
In its meeting last week, Perez's committee unanimously recommended to peg the price ceiling for the prime cut of pork (liempo, pigue/kasim) at P300 per kilo while all the other meat remnants are to be priced correspondingly lower.
The proposed price ceiling was arrived at after the stakeholders themselves who were duly represented in the earlier consultation hearing conducted presented various scenarios that would be fair and reasonably beneficial, to both the meat sellers and raisers on one hand and the consuming public on the other.
The council, in its resolution, has assured the meat vendors in the city that it will exert more effort in guarding against artificial fluctuations of farm gate price of live hogs, which should not be more than P150 to P170 per live weight kilo for a vendor to earn a decent profit.
"Local hog raisers are well aware of the price ceiling being imposed in Metro Manila and hence, hog buyers from Manila would be wiser in not buying live hogs at higher prices," Perez was quoted as saying as he hoped that prices of live hogs would sooner be stabilized.
In the public consultation with the local pork industry stakeholders conducted earlier, meat vendors at the Naga City People's Mall were pointing to hog buyers from other regions as one of the reasons why there was a continuing increase in the farm gate price of hogs in the locality since the last quarter of 2020. They charged the "biyaheros" of offering the local hog producers with as much as P190 to P200 per kilo of live swine. The unstoppable African Swine Fever contamination has also been pointed out as one of the other causes of dwindling meat supply.
Mayor Legacion signed the resolution early this week which shall become effective upon publication in a local newspaper of general circulation.
Perez reminded local meat vendors to abide by the recommendations contained in the resolution to avoid being penalized especially at this present time that that entire nation is facing a global crisis. Violators can be penalized as indicated in the resolution under the penalty provisions of the Price Act or R.A. 7581.
"Violators can be charged with excessive pricing and violation of price ceiling with corresponding penalty of 1 year to 10 years of imprisonment or fine of P5,000 to P1M, or both, at the discretion of the court," Perez said.