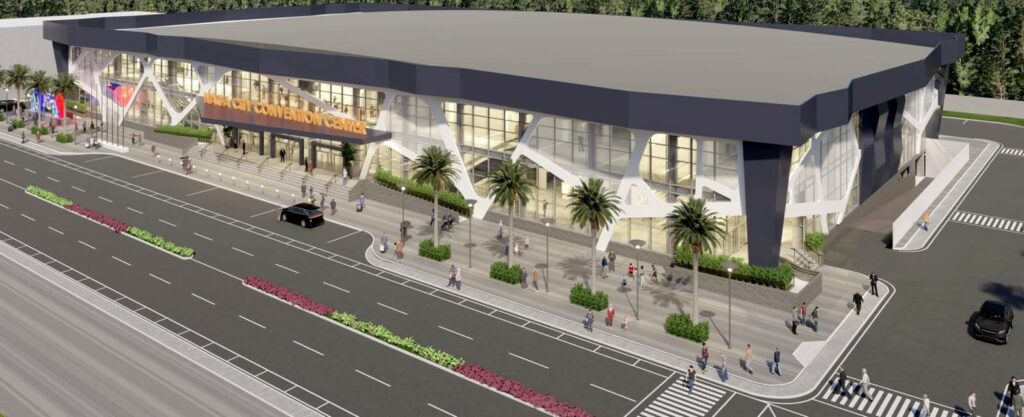 Minarhay ni Alkalde Nelson Legacion na magbilog nin sarong team na matao nin maninigong panahon sa pagkalap nin magayon na desenyo para sa papatindogon na convention center sa Barangay Carolina.
Papamayuhan ni City Councilor Jose Perez, chairman kan Committee on Culture and the Arts sa Sanggunian Panlungsod, an team iyo pa an mangengenot sa pagpili kun anong klaseng mga materyales an kaipuhan gamiton sa makabagong estraktura kabali na an pag adaptar nin mga modernong teknolohiya tanganing masyertong nababagay sa panahon an hitsura kan convention center.
Bilang sarong instrumento sa orog na pagpakusog kan lokal na turismo asin ekonomiya, an convention center igwa nin kapasidad para sa 5,000 na tao asin nakatalaan na itugdok sa 3 hektaryang lote na pigdonar ni Engr. Emeterio Aman asin kan saiyang pamilya.
Hinihiling na pwedeng poonan an konstruksyon ngonian na taon, an convention center piglalaoman na magin venue nin mga national asin international events.
Sinabi ni Perez na saro sa mga pigkoanan kan saiyang team nin ideya na pwedeng adaptaron sa satuyang convention center iyo an Philippine International Convention Center (PICC) sa Manila.
(Jason B. Neola, CEPPIO.)