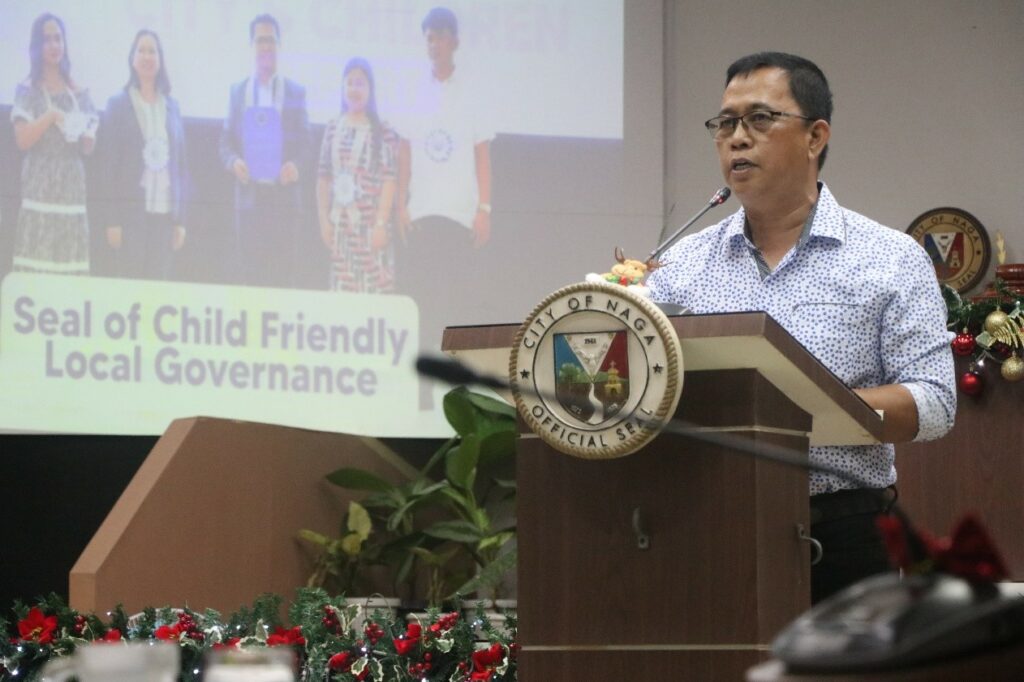 Dawa na ngani naghoros an bilang kan child mortality sa syudad nin Naga, pigsyerto man giraray ni Alkalde Nelson Legacion na ipadagos an pagbosol kan mga serbisyong pangsalud kaibahan na an  implementasyon kan marhay na nutrition program.
Mamundong pigsaysay kan alkalde sa saiyang State of the City's Children Report na kan nakalihis na taon, igwang 102 na mga aki an pigbawian nin buhay huli kan TB, poliomyelitis, diphtheria, measles o tipdas, tetanus, asin iba pa.  Segun saiya, nakakamundo huli ta an sinambit na mga kamatean nadadara man lang sa paagi nin bakuna.
Kan 2021, kawsa kan mga pagkagadan iyo an respiratory distress syndrome, intrauterine fatal death asin acute gastroenteritis.
Ngonian na taon, nagbaba sa 92 an kaso kan child mortality sa laog kan syudad huli kan lagduan na pagtao nin bakuna laban sa mga helang na nasambit.  Sa 60,000 na mga aki, edad 0 sagkod 17 anyos, 40% an bakunado sa enot na tolong kwarto kan 2023.
Sinabi ni Legacion na kaipuhan pangataman pirmi an kaakian kaibahan na an ilikay sinda sa animal bites, pagkakaigwa nin trankaso asin sipon.
Pinagsyerto kan alkalde an pagtao sa mga kaakian nin mas makusog na serbisyong pangsalud na mas matatawan nin bwelo sa panahon na mahaman na an New Naga City Hospital.
(Jason B. Neola, CEPPIO.)