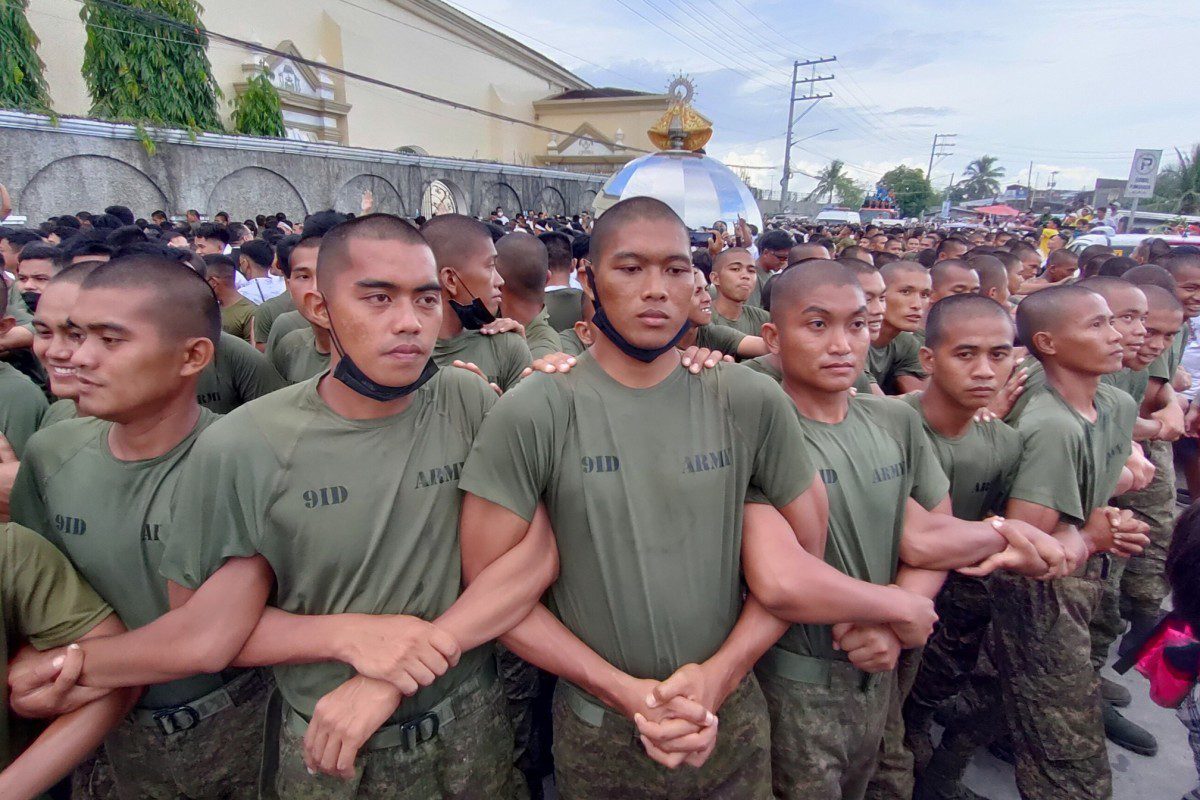 NAGA CITY — "Our participation is a testimony of our support, not just to the Bicolanos but to all Filipino pilgrims who showed their unwavering faith to Ina during the conduct of all the Peñafrancia activities in Naga City."
These were the words of gratitude that 902nd Brigade Commander Col. Edmundo Peralta said during the conduct of the Thanksgiving and Awarding of Certificate of Merits last Thursday, Sept. 22, at the Minor Basilica and National Shrine of Our Lady of Peñafrancia, here.
More than 1,000 Spear troopers, including Army reservists took part in ensuring the safety of the devotees and pilgrims as part of the contingency force during the entire duration of the Peñafrancia festivity.
"To be able to execute contingency plans and secure the pilgrims of our recent Peñafrancia Festival 2022 has already been a success for us, the Philippine Army. The early preparation, coordination and collaboration with other security forces, the local government units, force multipliers, advocacy groups and the Archdiocese were already an indication that there is unity amongst groups of individuals involved," Peralta stated.
Division Public Affairs Office (DPAO) Chief Major John Paul Belleza also extended his appreciation to the participants and partner agencies which all contributed to the peaceful and solemn celebration of the Peñafrancia events.
Aside from those who helped secure the images of Divino Rosto and Nuestra Señora de Peñafrancia during the Traslacion and Fluvial processions, there are also members of the Philippine Army who were deployed at the upper barangays of Naga City.
Part of their task is to ensure that there are no terroristic activities or threat that will compromise the safety of the pilgrims and visitors.
"Our presence was felt, our effort was appreciated and our dedication was respected. May this serve as an inspiration to be more thankful and push forward for our common goal, for peace and unity. Ang buong kasundaluhan ng 902nd Brigade at patuloy na maglilingkod sa Diyos, sa Tao at sa Bayan," Peralta added.
(Ana-Liza Macatangay, PIA5/Camarines Sur)