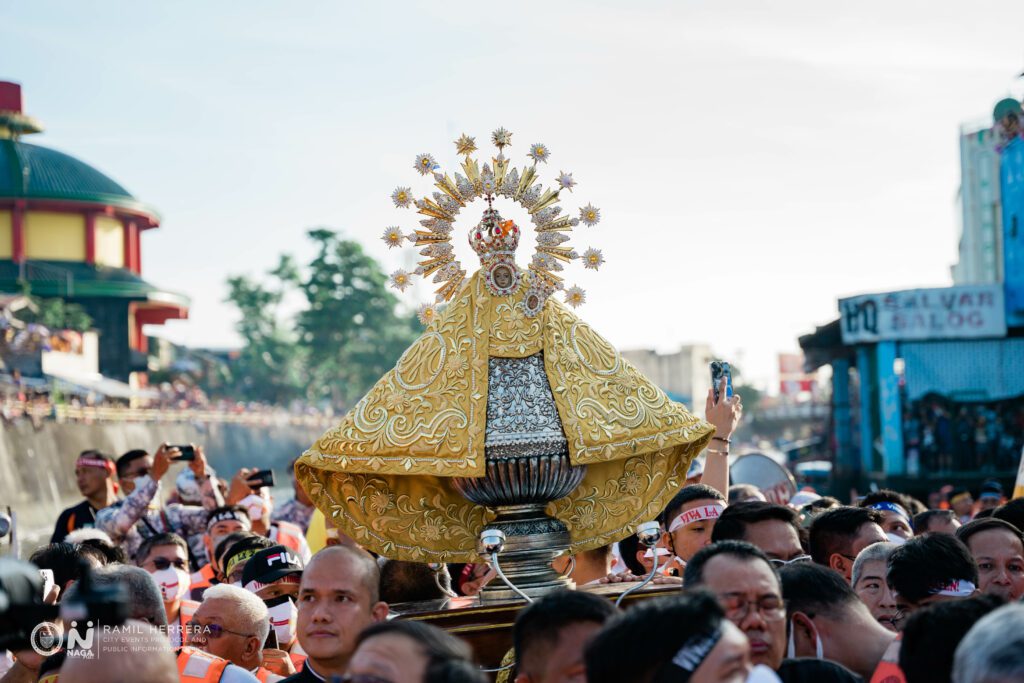 Mayor Nelson Legacion signed Executive Order No. 2023-025 today on June 14, 2023. The Executive Order wills the creation of committees, service groups, and the appointment of dedicated chairpersons and heads for the successful implementation of the Peñafrancia Festival as part of Naga City's heritage and culture.
Two groups are created under this executive order: the Event Committees and the Support Services.
The Event Committees are responsible for organizing events, developing budget, coordination, and overseeing. They are composed of committees assigned to every secular event including their respective chairpersons such as:
Miss Bicolandia Beauty Pageant Committee – Hon. Jose Rañola
Inter High School CAT/DRRM Marching Competition Committee headed – Hon. Salvador Del Castillo
Boy Scouts and Girl Scouts Parade and DXMC Committee – Hon. Joselito del Rosario
Civic and Float Parade Committee – City Administrator Elmer Baldemoro
Peñafrancia Voyadores Festival Committee – Hon. Jose Perez
Bicol Regional Military Parade Committee – Hon. Ramon Buenafe
Tagboan Arts Festival – CEPPIO Department Head Allen Reondanga
Tagboan Arts Festival is the latest addition to the lineup of secular events this Peñafrancia Festival dedicated to the celebration of arts.
The Festival Support Services are tasked with providing services before, during, and after the festival and are headed by City Administrator Elmer Baldemoro such as:
Physical Arrangement and Festival Structures Services
• General Services Department
• City Engineer's Office
• Building Maintenance Office
• City Parks and Recreation Facilities Management Office
Sponsorship, Public Information, Scheduling, Marketing, and Promotions Services
•

City Events Protocol and Public Information Office

Trade Events and Vending Services
• Market Enterprise and Promotions Office
• City Treasurer's Office
• Metro PESO
Peace and Order Services
• Public Safety Office
• Naga City Police Office
• City Disaster Risk Reduction and Management Office
Health and Emergency Services
• City Health Office
• City Health Office II
• Our Lady of Lourdes Infirmary
Cleanliness and Solid Waste Management
• Solid Waste Management Office
• City Environment and Natural Resources Office
The Peñafrancia Festival is the biggest Marian festival in Asia and has been practiced in Naga City for more than 300 years. This has led to the city being named the Pilgrimage Capital of the Bicol Region in Proclamation No. 33, series of 2010.