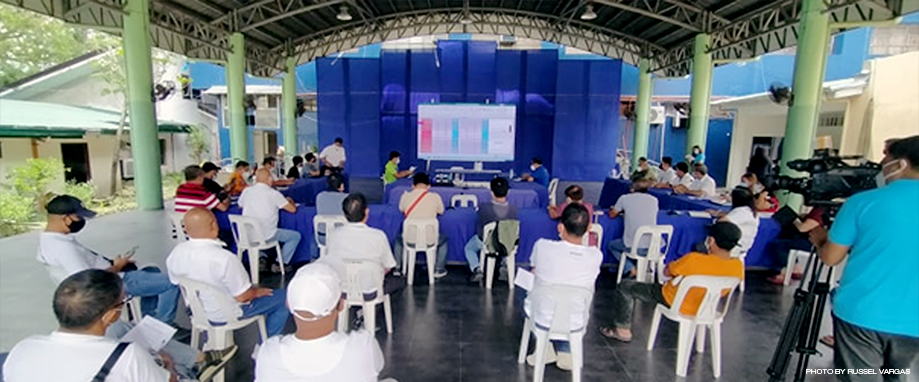 NAGA CITY — Several zones in barangays Concepcion Pequeña, Del Rosario, San Felipe and Concepcion Grande, here, will be set up with community checkpoints to dissuade or prohibit the locals from going out of their houses only for the sake of fun, excitement or recreation, or anything that is not essential.
The checkpoints, which will be manned by barangay authorities, will be put up in areas where there are individuals who got infected with the virus as shown by their RT-PCR test results or have been tested positive after undergoing antigen procedure.
In a meeting with Mayor Nelson Legacion and HERTF chair Butch Borja, MD, the Liga ng mga Barangay identified the 4 barangays as among the villages in Naga with the highest number of Covid-19 cases (please refer to the table above).
The approach, which is to be strictly implemented under the LGU's new rule on coronavirus disease 2019 (Covid-19) response, is called zonal containment strategy (ZCS) which is believed to be an effective tactic to help control the transmission of the virus within neighborhoods and communities.
As of press time on Wednesday, March 7, the Health Emergency Response Task (HERTF) has recorded 20 new cases of Covid-19 for that day alone. "The figure was the highest so far that Naga has recorded since March 16, 2020," said Punong Barangay Antonio Beltran of Barangay Bagumbayan Norte who is also the president of the Liga ng mga Barangay, here.
Beltran said that "although the city is currently under the modified general community quarantine (MGCQ), there are certain modifications that the city government needs to implement to limit the virus transmission like the banning of non-essential gatherings and community assemblies.
Residents of areas under ZCS are discouraged to go outside of their houses unless it will be for very important matters, bakong tanganing makipag-inuman asin magbabad sa iristoryahan, he said. Like basketball games, the LGU also prohibits the operations of cockfighting arenas in the city.
Beltran also reminded his fellow Punong Barangays not to allow group drinking in their respective areas and constantly inform establishment owners to accommodate customers that will occupy only 50% of their sitting capacity.
The Pag-iribang Bantay-Barangay will also prohibit persons below 15 years old and above 65 years from going out of their houses unless for matters that are essential or very important.