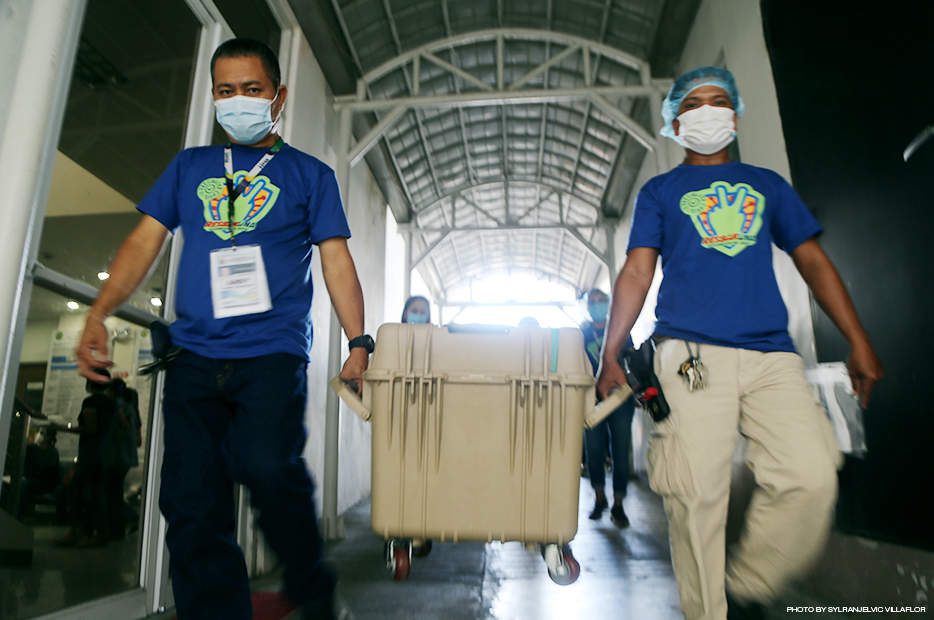 NAGA CITY — The LGU here was given a score of 96% by the assessors from the provincial office of the Department of Health for its last Tuesday's simulation exercise (SimEx) which was conducted in preparation for the actual rollout, deployment, and distribution of COVID-19 vaccines.

As of today, Apr. 5, the city government has yet to finalize the exact date for the actual roll-out of vaccines.
Imelda Dacanay, development management officer of DOH-Camarines Sur and DOH representative assigned in this city, said that she felt happy that the LGU was able to earn a good grade in its SimEx "after a thorough assessment was conducted by 4 assessors of the DOH."

The score was achieved due to the satisfactory performance of the medical healthcare workers at the Naga City Vaccination Operations Center/ Naga City Mega Vaccination Facility who were able to conduct the SimEx within the allotted time frame given by the national health agency.

The assessors, however, advised the individuals supervising the Center to improve the facility's ventilation as there will be several hundreds of vaccinees who will troop to the area during the holding of actual vaccination.
The SimEx events that were appropriately and efficiently managed by the medical healthcare workers that lasted less than an hour:
The vaccine transport from BMC to JMR Coliseum began at 2 o'clock in the afternoon that took a travel time of less than 3 minutes (the vaccine vehicle, which was escorted by the PNP personnel, arrived at JMR Coliseum at 2:02:45 in the afternoon)
Receipt of the vaccine at the entrance steps of the vaccination facility, 2:07 p.m.
Placement of vaccine at the cold room, 2:10 p.m.
Start of registration of 50 mock vaccinees led by Mayor Nelson Legacion; 2:11 p.m.
(other vaccinees who are waiting in line were given with bay numbers and flyers on immunization)
Vital signs were taken from mock vaccinees, 2:12 p.m.:
Mock vaccinees who were waiting in line proceeded to registration area, 2:13 p.m.
At 2:15 p.m. gate was closed by the guard on duty
At 2:16 p.m. mock vaccinees (MVs) proceeded to counselling area. A 7-minute video was played for waiting MVs
Signing of consent form by MVs has started at 2:24 p.m. and at 2:26 pm the MVs began to undergo screening.
The DOH assessors were astounded how the frontliners managed so well the conduct of the exercise specially the 3 scenarios that transpired during the SimEx: A male mock vaccinee who suffered hypertension after vaccination, a female MV who collapsed and a power outage that was speedily resolve by running a power generator in less than 3 minutes.