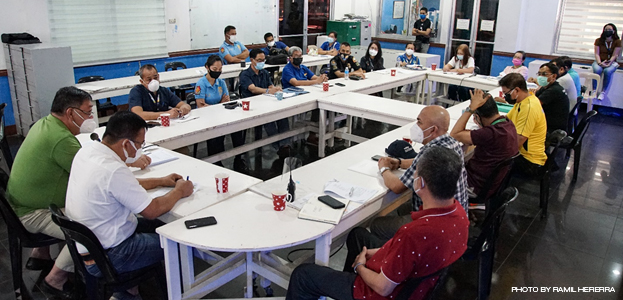 NAGA CITY — To ensure that the staging of local and national Covid-19 vaccination here will be appropriately managed, the city government here has created a preparatory committee that will implement strategies aligned with the policy of the national government.
Mayor Nelson Legacion said that Executive Order 2021-001 lays down the city government's plan on the forthcoming inoculation in the city. The plan is an 8-pronged approach that includes the writing of the city vaccination plan, preparation of risk communication plans and conduct of early vaccine communication campaign;
Preparation of master list of priority eligible vaccine populations based on the guidelines of World Health Organization Strategic Advisory Group of Experts on Immunization (WHO SAGE) and the Department of Health;
Identification of possible vaccine centers, available cold chain storages, and other logistical requirements. Coordination with private sector for additional vaccine procurement;
Preparation of a master list of personnel who can be deployed to implement the vaccination program such as doctors, nurses, barangay health workers, and other medical personnel;
Preparation and mobilization of barangay personnel and other volunteers to assist in the preparations and actual vaccination; ensuring public safety, maintaining minimum public health standards, and waste management and sanitation; and city funding and procurement.
Legacion said that, in general, the committee shall be responsible in preparing the city for the upcoming national and local vaccination programs against the coronavirus disease 2019.
With regards to the committee's cooperation with other government agencies, Section 4 of the executive order said that national agencies, other than the DOH and the PNP, may be called upon for assistance in the implementation of the city's vaccination program whenever their expertise and manpower are required.
The Naga City Police Office will serve as support unit along with the city's 27 Punong Barangays and volunteers, the Public Safety Office and personnel of the Solid Waste Management in ensuring public safety, maintaining minimum public health standards, and waste management and sanitation.