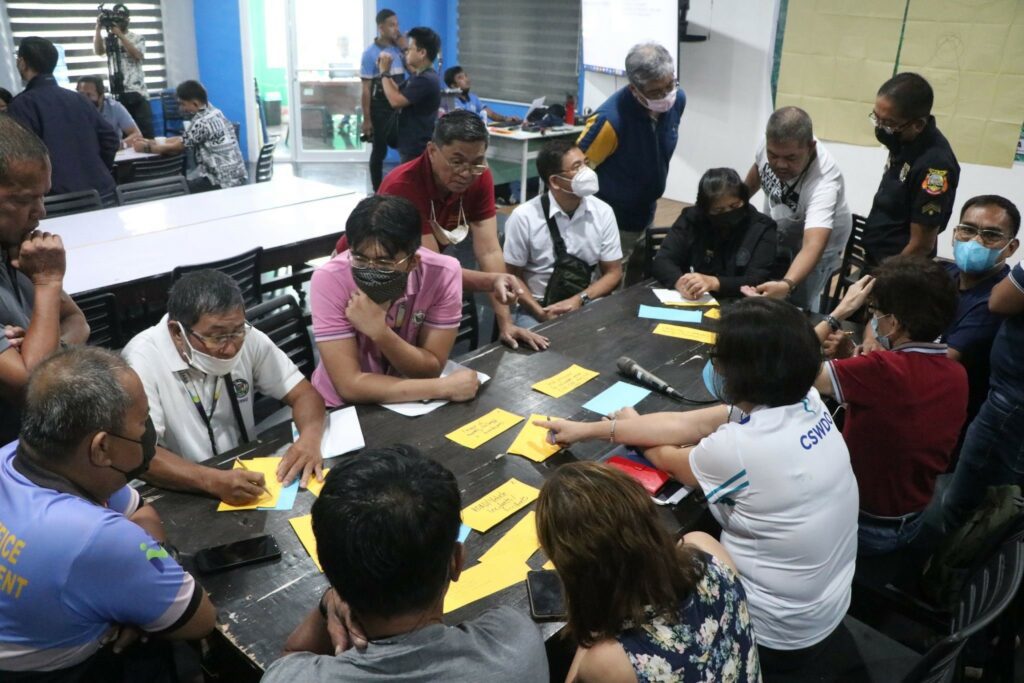 A 2-day workshop was conducted on July 12-13, this year, by the city government of Naga along with stakeholders from different sectors as part of the LGU's effort to further the image of the city as a livable, safe, peaceful and orderly habitat.
The drafting of the Peace and Order and Public Safety (POPS) Plan for 2023-2025, which was participated in by different offices of the LGU and collaborators from national government agencies, aims to equip the city government with approaches to achieve the goal.
The activity allowed the participants to identify the factors that affects the city's peace and order situation and the LGU's campaign on public safety.  The issues and problems were discussed in detail and given appropriate solutions in the workshop.
The drafting of POPS Plan, which is to be adopted for the next three years during Mayor Nelson Legacion's second term, was joined by the City Prosecution Office, Bureau of Jail Management of Penology, the Naga City Police Office, Bureau of Fire Protection, the National Police Commission, National Bureau of Investigation, Philippine Drug Enforcement Agency, the Naga City Dangerous Drugs Board, the Regional Trial Court, and the Naga City People's Council.
Renne Gumba, executive director of the LGU's Public Safety Office, said that he finds the output of the workshop significant.  He expressed optimism that the POPS Plan will be implemented next year after having gone through the appropriate procedure.
The workshop output will be presented to the Naga City Peace and Order Council for its approval and endorsement before it will be forwarded to the Naga City Development Council for further scrutiny and the Sangguniang Panlungsod for legislative actions.
In the peace and order aspect, the workshop tackled the theft and robbery cases, drug-related crimes, other concerns on anti-criminality drive of the local police and issues concerning the services being extended by the personnel of the Bureau of Jail Management and Penology to persons deprived of liberty (PDLs).
On public safety, the participants engaged in the deliberation on traffic congestion, road accidents, the delivery of health services and medical emergencies, disaster management, and social welfare and protection.
Gumba did not discount the possibility of amending the city's transport and traffic code, especially those pertain to the enforcement of traffic regulations.
The workshop endorsed the proposition on metered parking or the installation of parking meters in certain areas.
(Jason B. Neola, CEPPIO Naga)