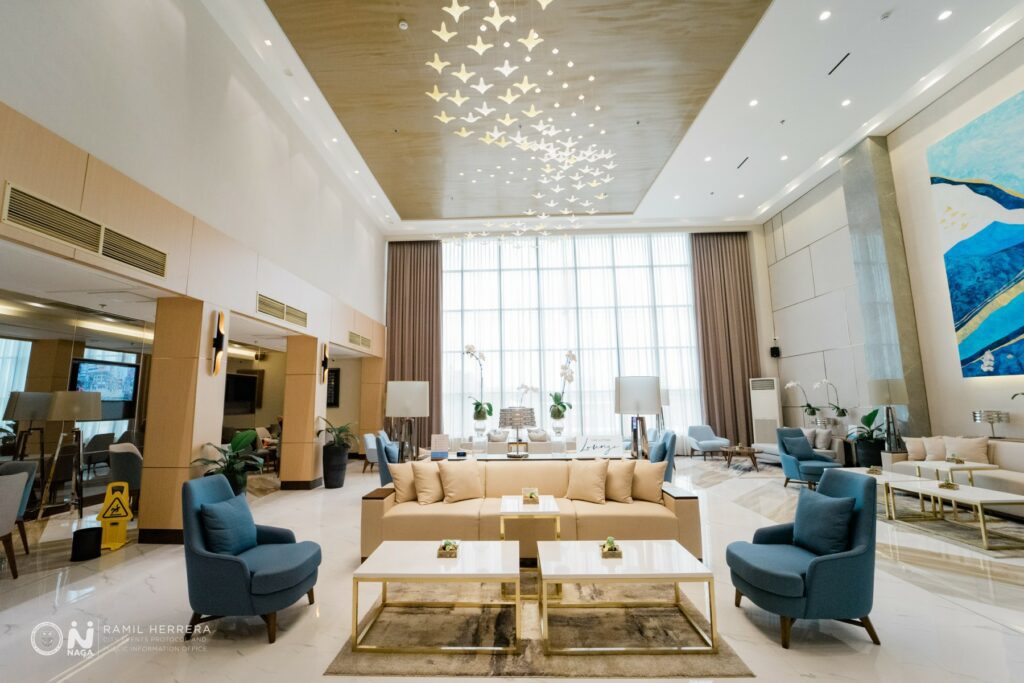 It's rare to see a hotel that positions itself to be a premium and modern experience. The idea of it seems so far off, too far out of reach. But with The Litton opening its doors to Nagueños all over the city, it might not be the case anymore.
The Litton Hotel by Carterson is one of the more recent additions to the hotel space here in Naga. Unlike most hotels however, they offer a unique and elegant take on contemporary accommodation. With muted tones and splashes of blue and gray, the entirety of the space feels modern and stylish.
The rooms isn;t just the usual fare, mind you. Aside from updated deluxe queens, twins, and triple rooms, The Litton offers suites that range from 1-bedroom to even 2-bedroom options. You'd think a hotel would be a cramped experience, but the suites give you a spacious feel that's just perfect for large families or couples looking to splurge!
And for something really special, try their one-of-a-kind loft type rooms for size! The loft-style room is unique to The Litton and it is truly what sets them apart from other hotel accommodations in the city. If you're lucky enough to get to book these rooms, it feels like you're in an upscale apartment rather than a hotel!
Aside from unique rooms and lofts, the food is also in a class of its own. Serving up a mix of Mediterranean, American, and Filipino, The Litton Cafe offers you a gastronomic experience like no other!
Refreshing spaces, delightful food, and a premium and modern experience: that is what you get at The Litton. Far off experiences? Not anymore!
The Litton Hotel by Carterson is open daily. For reservations, call +63 917 771 0028 or +63 54 884 6393. Or email them at roomreservations@thelittonhotel.com.
(Words by Agnete Jonathan Noble, Photos by Ramil Herrera. CEPPIO)