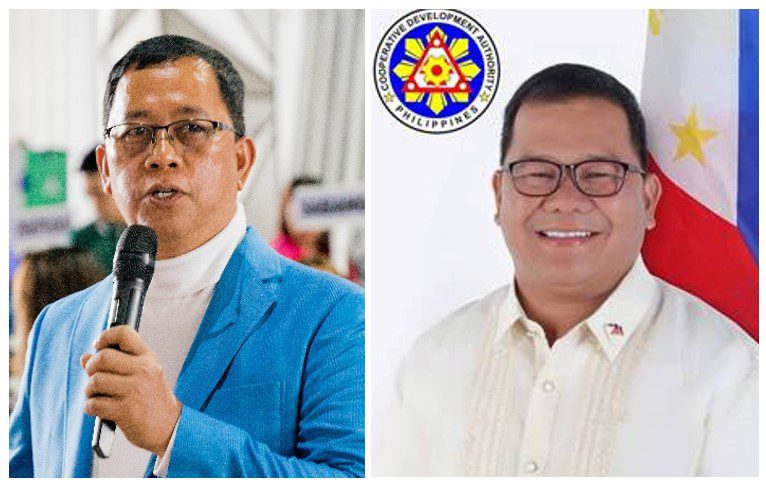 MAYOR Nelson Legacion and Undersecretary Joseph Encabo, board chairman of the Cooperative Development Authority (CDA), will lead the signing of the deed of lot donation for the 600 square meter lot on which the government agency's new regional extension office shall be constructed.
To sign as witnesses in the deed, which will be held Today, Feb. 9, 2023, are Vice Mayor Cecilia de Asis, City Councilor Ghiel Rosales, Jon Andrei Emmanuel Banday, the cooperatives development specialist II/protocol officer of CDA Regional Office, and John Paul Buendia, acting city cooperatives development officer.   
The lot, on which the CDA regional extension office will be constructed, is adjacently located at the Almeda New Development Area in Concepcion Grande, here, where the City College of Naga campus is located along with the city's molecular laboratory, and the future site of the Naga City Event Center III, the TESDA Innovation Center, the TESDA Provincial Office, and the TESDA Training Center.
Atty. Emilio Escueta III, acting supervising cooperative development specialist, said that the city government's gesture is an act that demonstrates the continuous support of the LGU in the cooperative movement not only in the city but all over the Bicol Region.  "This is also in parallel to it mantra to continuously deliver quality service to its constituents," he said.
The same gesture further expresses the LGU's desire to assist the CDA to further its functions, goals, and objectives in promoting the viability and growth of the cooperatives as instruments of equity, social justice, and economic development, he said.
CDA Regional Director Salvador Valeroso, who will grace the occasion along with Encabo, will present to the gathering at the Sangguniang Panlungsod session hall the perspective of the building to be constructed at the site.     
Encabo, accompanied by Valeroso, shall proceed to the location of the land to be donated by the city government.  They will be joined by Legacion for a quick ocular area visit before they altogether go to the Sangguniang Panlungsod session hall for the program proper.