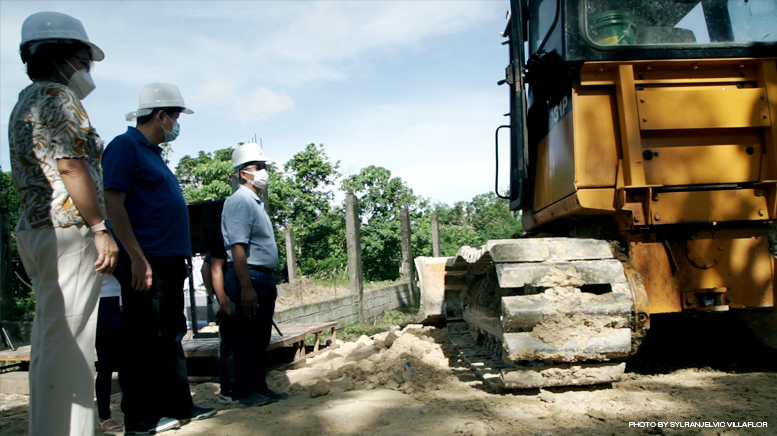 At least 3 communities in the upland barangay of Cararayan will benefit from the 291-meter long, 2-lane access road that will be constructed by the city government of Naga.
Mayor Nelson Legacion said that the road facility, which is now undergoing preparation for concreting in April, is expected to be completed by the month June or July, this year.
Once realized, the project, which has been a long-standing request by the more than 300 household members of the village, will fire up the opening of road transportation in that rural area.
Aside from the Liberty Village residents, the road facility when finished will also serve the families living in La Presa and at the Zone 7 of the barangay.
In an interview on Monday with reporters at the earthmoving site, Legacion thanked the landowners in the area who donated portions of their properties if only to bring into fruition the novel project.
On joint and collective motion, the city councilors with Vice Mayor Cecilia V. De Asis as presiding officer have adopted 3 resolutions expressing profound gratitude to the land donors and their families for "benevolently donating portions of their lands for the construction of an access road for the residents of Liberty Subdivision."
The land donors are: Mr. Julio Buelva, Engr. Fernando Rañola of 3FMR Corporation, and the heirs of Ernesto San Juan.
The city government of Naga, under the stewardship of Mayor Legacion, was able to save around P180-M in the acquisition of more than 5 hectares of lots intended for its various projects due to land donations by private property owners.