Hon. Jose "Sonny" C. Rañola, M.D.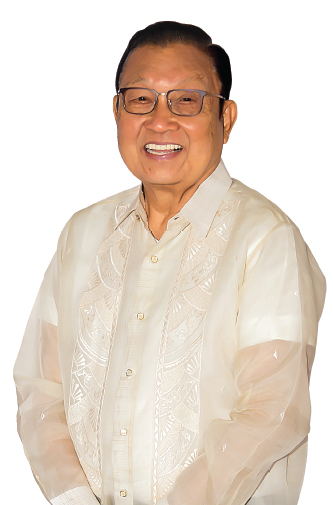 The "DOCTOR IS IN THE HOUSE." This may sound cliché, but this is truly what makes him dear and endeared to the City. In an article about him, in his bid for re-election to the Sanggunian in 2016; written by Jason B. Neola and published in the City Government's magazine, Naga City SMILES; he is introduced as "the silent activist who makes himself heard by the masses", and "a man with a big heart".
He pioneered the philanthropic medical assistance program via a radio program entitled, "Salamat po, Doktor", which introduced him to the community as a young medical practitioner then. Coupled with actual medical missions, the radio program ran for almost a decade. The article states, " . . . Sonny, as he (is) fondly called, declared war along with volunteer doctors, nurses, ophthalmologists, dentists, and social workers, on the common enemies of the poor: pulmonary ailments, intestinal parasites, bad teeth, poor eyesight, stomach disorders, malnutrition and other more serious surgical cases which the needy are better prepared to die for that pay for".
Though he mostly spent his medical profession in private entities like the St. John Hospital (in Naga City) where he served as its medical director for 33 years, and the NICC Doctors Hospital (also in Naga City), the "man with a big heart for the poor believe(d) he can serve well his fellow Naguenos as a city councilor".
He has been a city councilor for 13 years and has twice become a top notcher councilor in the Naga local elections. In the same article, he says, "the city government has substantial resources and the capability to collaborate with other agencies to be able to provide the things that would uplift the well-being of our constituents, especially on matters about health."
For all his works in both private and public sectors, including those which he dedicated to serving the community, especially the underprivileged, they have earned for him the following awards and accolades: Most Outstanding Bicolano Physician for 2013-2014 given by the Bicol Chapter of the Philippine Medical Association; and "The Outstanding Physician in Community Service" (TOPICS) given by the auxiliaries to the Philippine Medical Association; among others.
LEGISLATION AND CHAIRMANSHIPS Read More
(Note: This article was first printed in Vol 1 of CONSEJO (Official publication of the 13th Sangguniang Panlungsod ng Naga) and posted in an earlier edition of this website.)