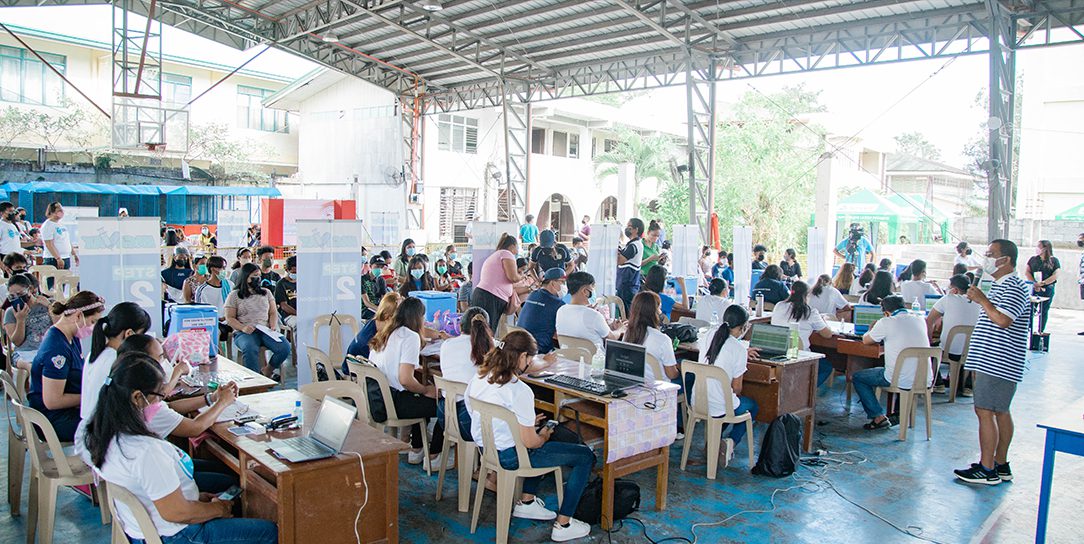 A high-ranking official of the Department of Health (DOH) has lauded the City Government of Naga for its effective and efficient vaccination program.
DOH Assistant Secretary Nestor Santiago Jr., MD made the remark on Monday, Nov. 29, to see how the 1st National Vaccination Day went on in this city, Iriga City and in the towns of Bato, Del Gallego, and Cabusao.
He said on December 15-17, this year, a second round of the national government's vaccination day will reel off to give more focus on a more consolidated efforts that aim to further the vaccination coverage in the country.
.
The former DOH regional director in Bicol also took notice the decreasing number of Covid-19 cases in some parts of the country which, he said, has been happening also in this city.
"The situation indicates that Covid-19 cases here in Naga, which can now be counted in our fingers, are well below as compared to several hundreds of people diagnosed negative to the virus," he said.
As of Nov. 20, the Analytics Team of Health Emergency Response Task Force has registered a 14-day average daily attack rate of three.
Santiago also lauded the local government for the establishment of more vaccination sites whereupon it continues to gather a bigger number of vaccinated people. "Naga's vaccination coverage is remarkably high and the constituents' participation in vax rollout is truly laudable," he said.
The city government sets its target to vaccinate 3,863 high school students on the last day of November or before December 1, this year. As of this writing, around 5,305 children (ages 12-17 years old) were administered to have received a first dose of either Moderna or Pfizer vaccines.
As of Nov. 26, the total number of individuals (adult and children) vaccinated with first dose are 86,336 while the fully vaccinated are 68,123.
Aside from the JMR Coliseum which houses the city's Mega Vaccination Center, the city maintains at least 12 vaccination sites (6 schools, 2 malls, and 4 covered courts).
Santiago, who hails from the municipality of Cabusao, thanked the city government for aggressively taking the frontline alongside with the national government in the fight against Covid-19. He said Naga is participating well in the so-called "whole of the society approach" to address the problems brought about by the pandemic.
In a brief meeting with Santiago at the Naga City Mega Vaccination Site, Mayor Nelson Legacion attributed Naga's impressive vax coverage to the teamwork and cooperation of the private sector, especially the academe, which permitted the LGU to use their schools as pediatric vaccination sites.
A glance at the city's latest Covid-19 situationer from the Analytics Team (as of Nov. 20):
We have now surpassed the situation pre-delta surge in July and August 2021. The last time we saw 7-day average daily cases of 5 was at the beginning of April 2021.
Our 14-day Average Daily Attack Rate has further slid to 3, from 4 a week ago
Our case growth rates have been negative for 6-7 weeks now (for 2-week and 1-week growth rate, respectively)
We have had 11 days of single-digit 7-day average cases, starting in Nov 10. For Nov 19 and 20, our average has gone down to 5.
Even our positivity rate, which moved sideways last week, resumed its downward track. It ranged between 12-13% on Nov 19 and 20, better than last week's 19 and the peak of 41 in late September
For the last 3 weeks, our hospital resources have been at low-risk category.
Willy Prilles, Analytics Team head, said that for the above reasons, the city is further downgrading its projections from 10-20 last week to 5-15 this week, on the strength of durable mean R numbers at around 0.5-0.7.