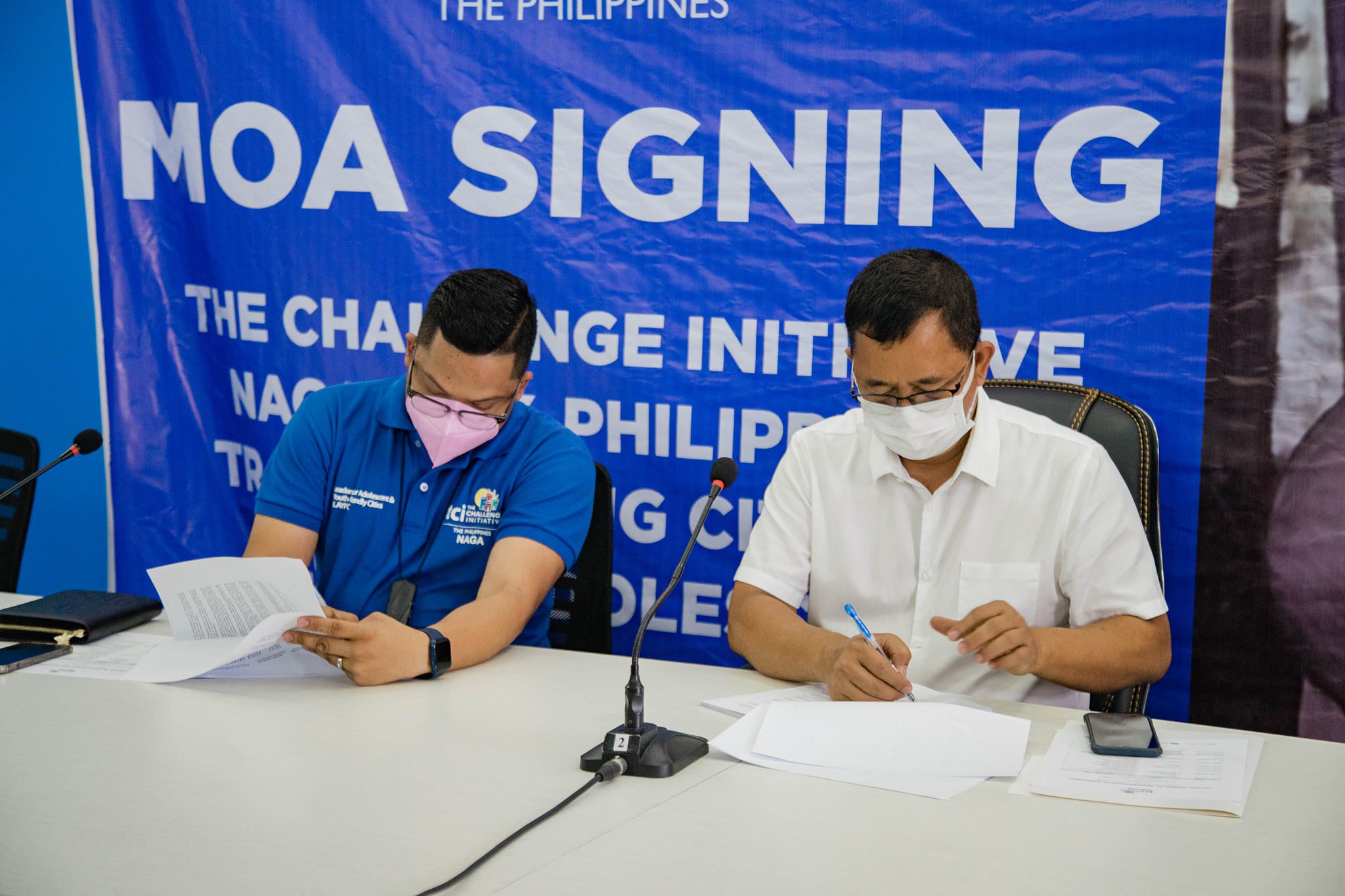 A city-wide advocacy campaign to prevent teenage pregnancy is what the City Population and Nutrition Office (CPNO) of the city government of Naga has been working on along with the different youth groups and schools in the city.
This was relayed to Bicol Mail by CPNO Head Ray-An Cydrick Rentoy who said that the social dilemma needs to involve concurrent interventions if only to address effectively.  "That's why we are encouraging multi-sector participations in this undertaking," he said.
The campaign, which will involve the participation of the city's 27 barangays, will also focus on the prevention of repeated pregnancy among the members of the sector. 
Teens are at a higher risk for pregnancy-related high blood pressure and its complications than average age mothers. Risks for the baby include premature birth and low birth weight. Preeclampsia can also harm the kidneys or even be fatal for mother or baby. Pregnant teens also have a higher chance of becoming anemic.
Repeated pregnancy reflects health disparities particularly among the disadvantaged adolescent population. It also indicates poor distribution and unequal access to reproductive health services. 
In the Philippines, teenage pregnancy is a serious problem which affects the health, education, and future of young mothers and their children.
In 2022, the city has 62 cases of recurring pregnancies of teenaged moms (13 to 17 years old) from the following barangays: Calauag, 9; Concepcion Pequeña, 9; Balatas, 8; Cararayan, 7; Concepcion Grande, 5; Bagumbayan Sur, 3; Mabolo, 3; Pacol, 3; Sabang, 3; Sta. Cruz, 3; Abella, 2; Panicuason, 2; San Felipe, 2; Carolina, 1; Del Rosario, 1; and Triangulo, 1.  
In the same year, the office was able to register 202 adolescent mothers who were to deliver their first born.  These teenaged moms are from the barangays of Concepcion Pequeña, 31; Cararayan and Balatas, 25 each; San Felipe, 22; Calauag, 17; Sabang, 9; Carolina, Concepcion Grande, and Mabolo, 8 each; Abella, and Panicuason, 7; San Isidro and Triangulo, 6 each; Igualdad, 5; Bagumbayan Sur, Del Rosario, Lerma, Sta. Cruz, and Panicuason, 3 each; Dayangdang, Liboton, Peñafrancia, and Tinago, 2 each, and 1 in San Francisco.     
In HIV campaign, the Social Hygiene Clinic of the City Health Office (SHC-CHO) has been continuously implementing the policy of requiring all patients diagnosed to be suffering from tuberculosis to undergo HIV test.
Tuberculosis is a serious health threat, especially for people living with HIV.  People living with HIV are more likely than others to become sick with TB.
Grace Guevara, the clinic's medical technologist, said that by adopting the policy, the clinic was able to register 15 TB patients who are HIV positive for the January-February 2023 period.
Barangay Health Workers are the ones tasked to give out medicines and monitor the progress of the TB patients' health in their respective villages after they are diagnosed positive for the disease at the City Health Office.
The BHWs are volunteers who undergone training programs under accredited government and non-government organizations.  They render primary health care services in the community after having been recognized to function as such by the local health board in accordance with the guidelines promulgated by the DOH.
"Our barangay healthcare workers are religiously seeing to it that TB patients who are infected with HIV must be extended with appropriate medication and thorough monitoring" she said.
Last year, HIV cases in Naga climbed to 75 from 44 in 2021. HIV is spread thru unsafe sexual intercourse, the practice of "men having sex with men", exposure to HIV infected blood and mother to child transmission thru breastfeeding or hereditary.
Paulo DS. Papa and Jason B. Neola, CEPPIO. File photo by Ramil Herrera, CEPPIO.