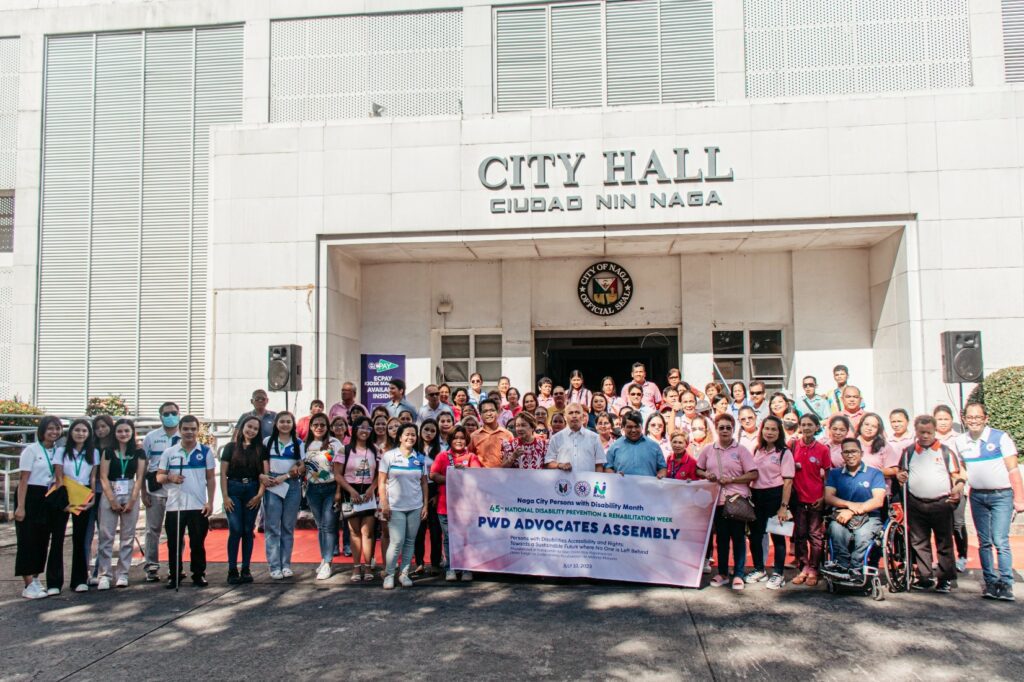 WANTING to ensure that the disability rights of the PWD children are protected, the city government of Naga has formally created the Naga City PWD Youth Association, which will enable the LGU to devote special care to the young ones by including them in its various services and projects as beneficiaries.
City Councilor Antonio Beltran, chair of the committee on PWD at the Sangguniang Panlungsod, said the creation of the association would also allow the city government to provide the PWD youths with guidance as to what programs and projects they need for their own benefit.
"No one should be left behind," the councilor said as he gave emphasis on the city government's guiding principle on public service that embraces the idea: "Endeavor to reach the furthest behind first."
Anchored on the theme, "Persons with disabilities, accessibility, and rights: towards a sustainable future where no one is left behind," the Naga City Persons with Disability Month is being celebrated in the entire month of July.  The celebration also marks the 45th National Disability Prevention and Rehabilitation Week.
Beltran said that among the concerns the city government wishes to address as part of its advocacy to espouse for the well-being of the PWD children include the issues on mental health, drug abuse, teenage pregnancy, and the spread of HIV and AIDS. 
The LGU achieved as well the formation of the Naga City PWD Vendors Association whose members were entrusted to run the PWD Trade Fair that will begin to operate on July 17 until July 23, this year, at the Plaza Rizal Gazebo.
The trade fair, according to Beltran, will serve as a facility for business matching and networking among the entrepreneurs, and artisans who wish to expand their businesses and to promote and market their wares to other places.
(Jason B. Neola, CEPPIO. Photo by Emmanuel L. Cleofe, CEPPIO.)